Chapter 1
What about GPS trackers with or without a SIM card? In this article, we answer all your questions to better understand the differences between these products. The key to choosing the right GPS tracker without a SIM card.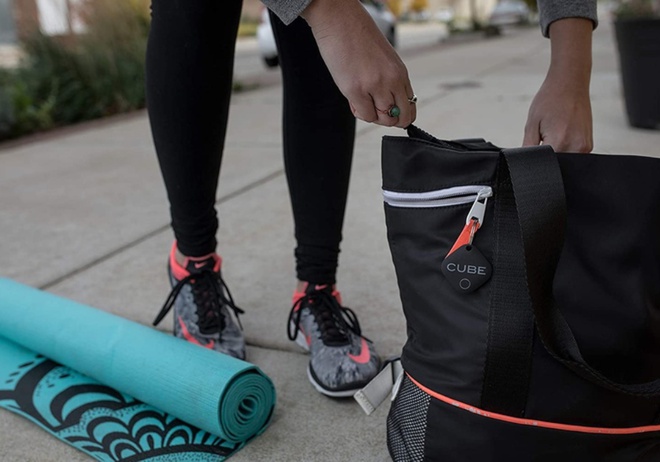 The name "GPS without SIM card" is confusing when it comes to defining a specific type of tracker, as it includes two different types of products:
Products using conventional networks (2G, 3G, 4G) which are sold without a SIM card but require one to work. It's similar to a GPS tracker with a subscription plan but the SIM card is not provided by the manufacturer.
Subscription-free products that do not require a SIM card to work as they use the Sigfox and Lora networks (public frequencies), Bluetooth technology, or any other subscription-free technology.
In this article, we share details on these two types of GPS trackers without SIM cards, their pros and cons, as well as the recommended uses for each device.
SUMMARY
The GPS trackers without SIM cards but with a subscription plan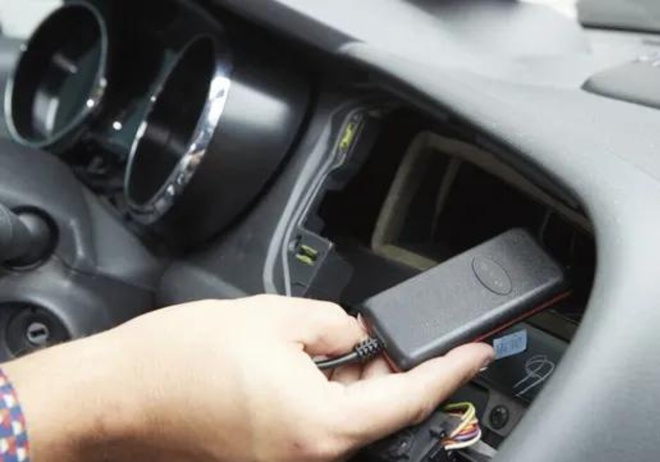 About GPS trackers without SIM cards
The GPS trackers without cell service work with conventional networks (2G, 3G, 4G) even if the SIM card is not included. Same way as for a phone, to access these networks you need to buy a SIM card in store and subscribe to a plan.
The pros and cons of a GPS tracker without a SIM card
The pros
GPS trackers without a SIM card work just like products with a subscription plan, except that the SIM card is not provided by the manufacturer. However, this is useful as you can freely choose the SIM card and service provider of your choice, and the subscription plan that best suits your needs.
The cons
Unlike built-in SIM cards that usually operate in several countries with multiple operators, this SIM card will only be able to access one single network. Beware of dead zones where the network connection of your GPS beacon will be limited by the number of carriers available.
Moreover, the manufacturers of these low-cost trackers are mostly Chinese and provide limited product support or no apps (GPS tracking can only be done by text). Also, the accessories aren't always of great quality nor are they suitable for all uses (e.g. pets).
Ultimately it is a backup option to track a car or a motorcycle. But, even in this case, it is better to use a low-power Sigfox or Lora tracker with a longer battery life.
The GPS trackers without SIM cards and without a subscription plan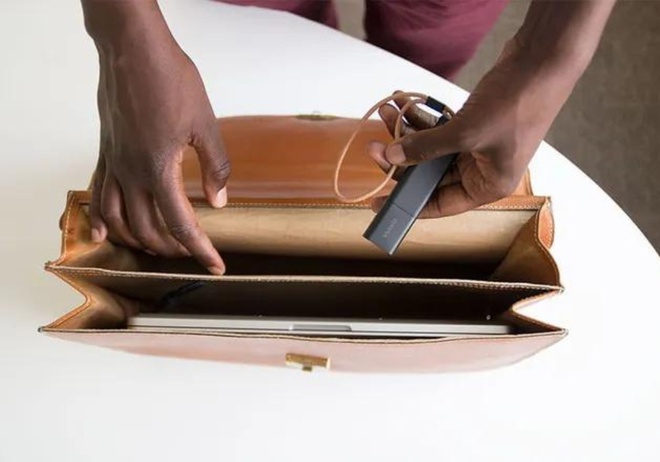 A GPS tracker without a SIM card can also refer to a GPS tracker without a subscription plan and therefore require no SIM card to work properly. We can also call this a GPS tracker without a subscription plan, to be more precise.
Low-power GPS trackers for vehicles
There are GPS trackers without subscription plans that use public networks (Sigfox and Lora), also known as low-power networks, which are perfect for locating a vehicle such as a car, a motorcycle/scooter or even to track a bike. Indeed, the purpose of this tracker is to find the location of a stolen vehicle, which doesn't require real-time tracking. It is not necessary to follow the vehicle's movements but rather to know its final destination. Finding a vehicle then becomes easier thanks to this smart object.
This tracking device sold without a subscription plan comes at a reasonable price (about £100 for a car tracker). Also, these GPS trackers without a subscription plan are usually small, handy and with a long battery life – this avoids needing to take the tracker out of the car to charge it often. Finding a lost vehicle becomes easy thanks to this tracking system.
Bluetooth object locator
Objects lost indoors
You can find on the market GPS trackers with no subscription plans, smart key rings using Bluetooth to find objects indoors such as keys or wallets. This is true of Apple's Airtag, which uses Bluetooth technology. This Bluetooth GPS tracker will help you find your keys, your phone or your wallet, even if it got lost behind the sofa, using the built-in ringing mode.
You can also find your belongings by using the hot and cold feature: the stronger the Bluetooth signal, the closer you are to the tracker. Beware, the range of such a product is only 164 ft. (50 meters) max, in an open environment, free of any wall or obstacle. Locating an object in your home becomes a piece of cake with this location tracking device. The smart key ring is easy to use and most of the time has a free app available on all platforms.
Objects lost outdoors
Bluetooth GPS devices can be used to find objects outdoors. They don't rely on any other technology, no GPS antenna, no GPS unit, no SIM card, no wifi. To track beyond 164 ft. (50 meters) they will need to interact with your phone (if the phone's Bluetooth is turned on) and get its GPS position (if the phone's GPS is turned on). Thus, if you lose it in the street, you will know what was the last known position of your phone when lost.
Manufacturers have created the concept of "crowd GPS" to try to reduce the limitations of distance. The idea is simple: rely on everyone who has a smartphone with Bluetooth to "extend" the signal and provide tracking capabilities for your "out of range" phone.
However, this requires too many conditions for such a device to work properly, especially for living beings constantly on the move. This type of product is best suited for finding keys, and simple everyday objects. But in our opinion, it is more of a comfort object or even a gimmick rather than a tracker that provides genuine security.
18 questions you need to ask yourself before buying a GPS tracker for your loved ones!
The dedicated GPS without cell service for cats and dogs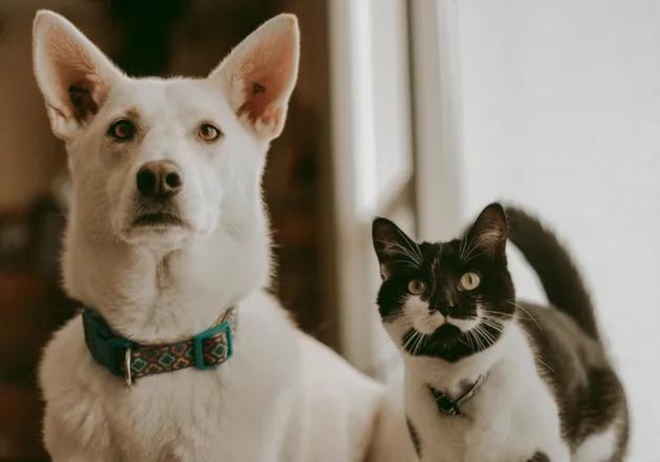 The different technologies mentioned above are not adapted for a GPS tracker for pets. Either because they don't provide real-time tracking, or because they only work within a limited range. So, what choice do you have to ensure the safety of your dog or cat?
Radio beacons for cats and dogs
You can also find radio beacons for cats and dogs. This device is made up of a receiver and a transmitter that communicate with each other by radio frequency, which allows you to track your dog or cat. This frequency has a maximum range of a few miles. Therefore, even if it's limited in range, it is still larger than with Bluetooth trackers.
However, tracking is made in real-time, but with one major drawback: tracking can not be done with your phone, but only with a radio receiver. This limits the number of users to one person: the one who has the radio receiver.
This type of tracking device is very expensive, Garmin being the main manufacturer. Mostly used for hunting, these trackers can cost several hundred dollars. Therefore, it is not recommended to use this type of product to find your lost dog or cat except in very specific cases, in dense forests for example with many dead zones.
Why choose a GPS collar for cats and dogs with a subscription plan?
GPS collars for cats and GPS collars for dogs come with a SIM card when you buy them. This SIM card requires the manufacturer to open a dedicated phone service for each device sold, which means you need to subscribe to a plan to access the service. This SIM card limits the number of dead zones, as it is usually multi-carrier and multi-country. As long as there is a GSM network, the geolocation system will be available.
This type of product also allows you to track in real-time and to track your pet with no range limit – two essential features to ensure the safety of a pet, constantly on the move. Indeed, tracking the movement of your lost dog in real-time is essential, especially if it is stressed. The cat and dog GPS collar is specifically designed for this purpose.
A lost pet will not stay in one place, so you will need to track its exact location on your phone app and on a map. Geolocation can also come with other features, such as ringing or vibrating which will be useful for training your dog or cat for example. It is also possible to define a safety zone, if your dog or cat crosses it, you will be notified through the app. Finding the position of your fur ball is now easier than ever.
Conclusion
First of all, it is important to know why you want to buy a GPS tracker. What will you use it for? Are you looking for a car GPS tracker, a bike GPS tracker, for your motorcycle? A GPS collar for your dog or cat without a subscription plan? A mini GPS for your keys? Locate people or track your children? Additionally, the features of each GPS tracker are different: price, battery life, with or without a subscription plan and the features available…
If what matters most to you is the safety of your loved ones, your dog or your cat, then the best option is to use a technology that allows you to track them in real-time and with no range limit. To track a vehicle, only the destination matters. Take this into account when choosing a GPS tracker with or without cell service. This way, you will be sure to make the best possible decision to suit your own needs.
This article is part of a complete guide on the subject. Do not miss the next chapters.