Chapter 3
If you're looking for advice on how to choose the best GPS tracker for your car, you've come to the right place. We're here to give you an overview of the different technologies (with no subscription) that are out there.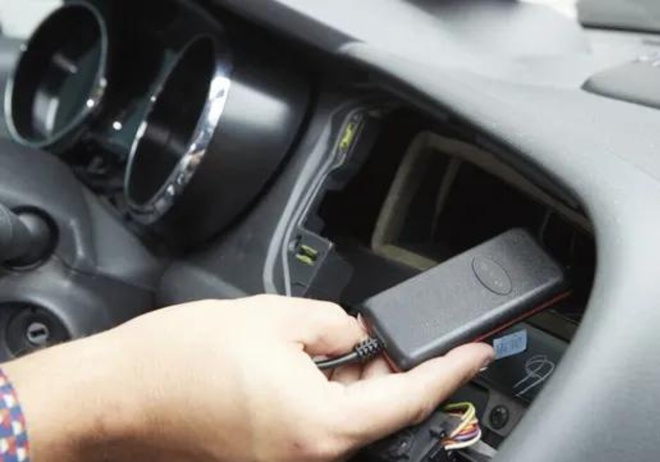 The government strongly recommends that if your vehicle is stolen, you report it to the police and your insurance company as soon as possible. Keeping your car safe is so important nowadays! With a car stolen every 11 minutes in the UK, a GPS car tracker is crucial to finding your car after it has been stolen. It will significantly reduce the time between your vehicle being stolen and it being recovered. It is an indispensable tool in the fight against vehicle theft.
We explain the different technologies available and their strengths and weaknesses, focusing on vehicle trackers without subscription.
SUMMARY
The best choice for a car tracker: low-power trackers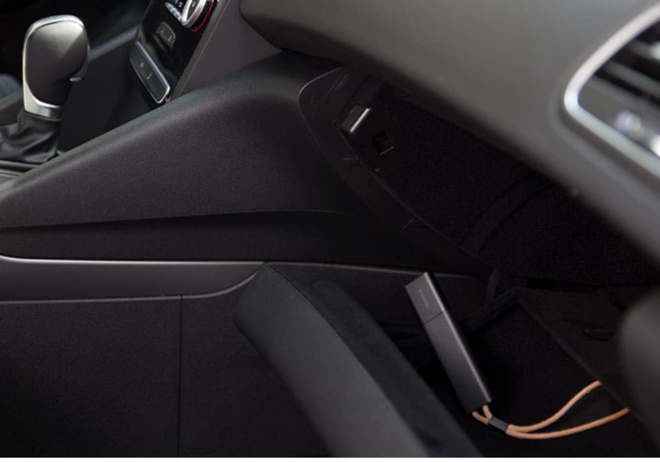 When it comes to finding your car, the best option is to use a GPS tracker that works with a low-power network. How do they work? Read more about the advantages and disadvantages of this technology for car tracking.
How does it work?
Subscription free GPS trackers recommended for cars operate on low-power networks. These networks use public frequencies that don't require a licence to use. This allows manufacturers of GPS trackers to offer you GPS trackers with no subscription. For example, the French company Invoxia has this kind of car tracker at a rather attractive price and without subscription (or more accurately with the subscription included).
The Sigfox and Lora low-power networks have been part of the development of the internet of things in our everyday lives. They are also known as LPWANs (Low Power Wide Area Networks). What Sigfox and Lora are promising is simple: a much more efficient battery life than with conventional mobile networks, as well as a more attractive price.
The pros and cons of low-power car trackers
The advantages
The tracking unit doesn't need to be recharged very often. This type of GPS tracker generally has a long battery life (about 1 year). It's a fully autonomous tracker capable of transmitting its GPS position wherever it is. This allows you to locate your vehicle anywhere and over an unlimited distance in the event of theft. This device is discreet, waterproof and rechargeable. You can also fit it easily to a motorbike or bicycle.
The manufacturer sometimes offers a mobile app to alert you if your vehicle is stolen or makes any suspicious movements. This keeps you informed of any possible problems and allows you to react as quickly as possible.
A low-power GPS car tracker is the best option for locating a vehicle. There is no monthly subscription fee as they use Sigfox and Lora low-power networks. This GPS system can locate a vehicle after it has been stolen so this information can then be reported to the police. Strictly speaking, it isn't an anti-theft device, but it will allow you to retrieve the thief's GPS coordinates and find your vehicle. Real peace of mind.
The drawbacks
These networks are cheaper and offer a longer battery life. On the flip side, real-time GPS tracking is not possible due to network saturation (as they are public frequencies).
Messages sent by these trackers are always slightly delayed (latency principle) and each location is updated with a delay of about 1 to 2 minutes on average.
A lack of real-time tracking isn't really an issue when trying to locate a car and this type of network is actually a very good option. The aim isn't to track the vehicle's movements in real time but to determine its destination, particularly in the event of theft, so that the police can be informed.
Why is this the best option?
A low-power GPS car tracker is the best option. Using low speed networks, a low-power car tracker can transmit its position wherever it is. This makes it more autonomous than other types of trackers. It has a good number of advantages and very few disadvantages, at least not ones that could impact on locating a stolen vehicle.
Another important factor is that this type of tracker includes a subscription for its first few years of use, or even needs no subscription at all. As well as having everything you need for car tracking, it's also very reasonably priced. This all makes low-power trackers the perfect choice for this job. Finding a stolen vehicle is easier than ever. French company Invoxia is one of the manufacturers producing this type of tracker, with its "Roadie" GPS tracker priced at around £99.
Other no subscription options to locate your vehicle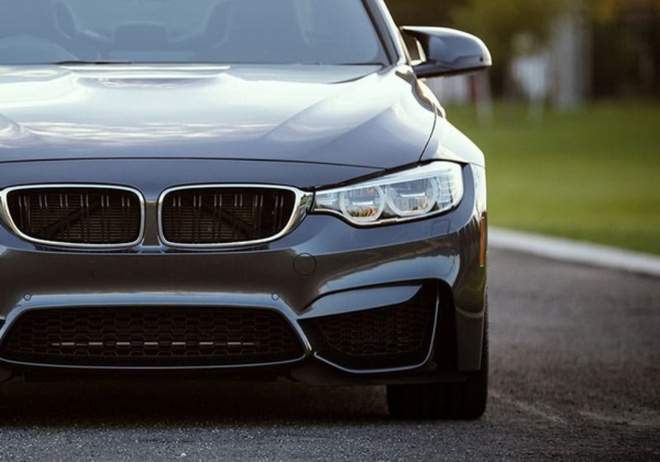 A GPS tracker without SIM card
A "GPS without a SIM card" is quite vague when it comes to understanding what it actually is. Remember it's actually used to describe two different types of products:
- GPS trackers connected to conventional networks (2G, 3G, 4G) where the SIM card is not included when you buy the tracker, but you have to buy one for it to work.
- GPS trackers that work with low-power networks. These don't require a SIM card to work and are the best option for a car tracker.
Let's take a closer look at the first type: A tracker sold without a SIM card but that needs one to work.
The main idea of a tracker sold without a SIM card
A GPS tracker sold without a SIM card will work perfectly to locate your car because it will allow you to locate your vehicle over an unlimited distance and in real time. The device can be tracked anywhere there is mobile phone network coverage. The UK generally has very good coverage.
The manufacturer doesn't supply the SIM card so you will have to get one from your chosen operator and pay the monthly fees as well. So watch out A "SIM-free" GPS tracker is not necessarily the same thing as a no subscription GPS tracker.
Ultimately, buying this type of GPS tracker is much the same as buying a mobile phone. You buy a smartphone and then you buy a SIM card from your choice of operator.
Is a GPS tracker without a SIM card the right option for a car tracker?
This isn't the best type of tracking device for tracking a car. Paying a subscription fee for a GPS car tracker is completely unnecessary as the main benefit of paying a SIM card subscription fee is to have real-time tracking. If your car is stolen, you will be trying to find its location (and it will eventually be parked up), not tracking its journey in real time. So, we don't recommend using a GPS tracker without a SIM card to find your car. Instead choose a low-power GPS tracker.
Also, this type of tracker has a shorter battery life than low-power trackers, so will need regular recharging.
A Bluetooth tracker
How does a Bluetooth tracker work?
There are also no subscription GPS trackers that use Bluetooth technology. The Apple Airtag and Tile tracker tags are two great examples. These small GPS trackers have a battery life of about a year and transmit a Bluetooth signal to your mobile phone over a maximum distance of 50 metres (in an open environment). You can then locate your lost item using the app provided by your tracker's manufacturer.
This tracking device will not work more than 50 metres from your phone, or even less depending on your surroundings. This is why manufacturers introduced the concept of "crowd GPS". This allows you to tap into all the people with the same Bluetooth GPS receiver in the surrounding area to extend the range beyond 50 metres, as well as beyond obstacles that may be blocking the signal.
Bluetooth: not the right choice for a car
This type of device has too many variables that need to come together for it to be a reliable choice for finding a stolen car. The size of the community is a significant issue. It may not work in a rural area, or somewhere with too many obstacles or not enough people around you who have the same Bluetooth GPS receiver.
Plus, reliable real-time tracking over an unlimited distance is just not possible with this type of tracker, as you have to wait for someone to pass by the tracker for the signal to be updated on your mobile phone. This means that if your vehicle is stolen, it will be more difficult to track it or locate its position, reducing your chances of getting it back.
While its small size may seem quite handy, this is not a tracking device and even less so an actual mini GPS tracker. It is a key finder to help you find everyday essentials, not a car.
18 questions you need to ask yourself before buying a GPS tracker for your loved ones!
GPS for pets: a completely different story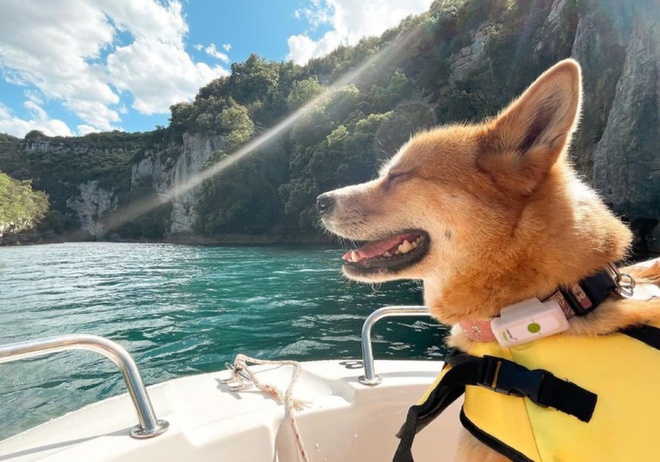 A very different purpose from vehicle tracking
Locating a pet is very different from buying a no subscription GPS tracker for a car. Pets are living creatures and you need different features to be able to track them. For example, real-time tracking is crucial as your pet will be constantly on the move.
What's the best GPS collar for a pet?
For a lost dog or cat, we strongly recommend that you are able to track them over an unlimited distance AND in real time. Without these two key factors, you could find yourself with a useless tracker and no way to find your lost pet.
A GPS tracker cat collar or GPS tracker dog collar with subscription also allows the user to receive alerts as text messages or notifications on their smartphone. For example, for a cat, you can create a safety zone that they have to stay inside and if they go outside of this zone, you'll get an alert.
This is only possible if you have a GPS tracker with a subscription (and therefore with a SIM card). As you can see, it's a good idea to decide exactly what you want to do with your GPS tracker before choosing the right one for you.
Conclusion
The main factor in choosing a GPS tracker for cars is its ability to work over an unlimited distance. The type of person who would steal your car, motorbike or bicycle would also probably take it several miles away (or more) from where it was stolen.
Finding a bike or a car with a no subscription GPS tracker is perfectly possible using low-power network technology. Remember, you should always decide what you want to use your GPS tracker for before choosing one product over another, as tracking a pet is very different from tracking a vehicle.
This article is part of a complete guide on the subject. Do not miss the next chapters.