Press release – 08/2023
The holidays have come to an end; it's time to return home and reunite with your four-legged friend. Time to pack away the flip-flops and swimsuits, embrace those resolutions, tie up your sneakers, and engage in outdoor activities with your pet! Regardless of your dog's breed, they require regular physical activity to prevent obesity and related health complications. Additionally, it can extend their lifespan. On this note, Weenect, France's leading brand in GPS trackers for dogs and cats, suggests various activity ideas for dog owners. To gauge their energy use, there's nothing better than the Weenect tracker with its activity tracking feature!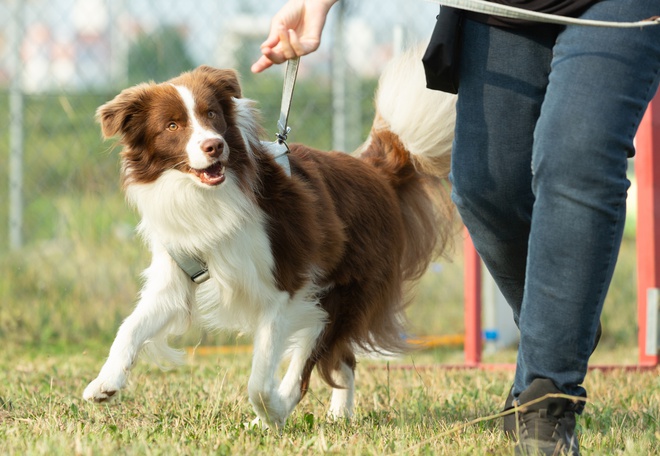 Burn energy while building a bond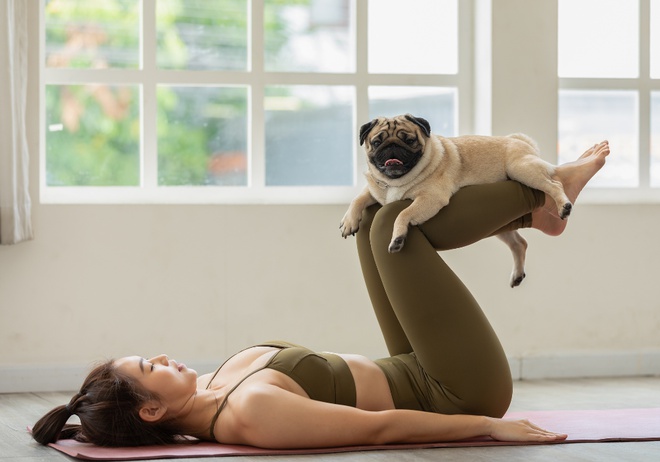 Paws Yoga, also known as Doga
Have you thought about combining relaxation and exercise with dog yoga? With a bit of patience and training, it's entirely achievable. "Paws Yoga" or "Doga" offers both a physical and spiritual yoga experience, fostering a deeper connection between humans and their pets. While it's still gaining traction in Europe, it has become quite popular in the U.S., with many classes available. That said, a growing number of online tutorials can help deepen this unique bond with your pet.
Example of such a tutorial: https://www.youtube.com/watch?v=_Jq-KO90Hss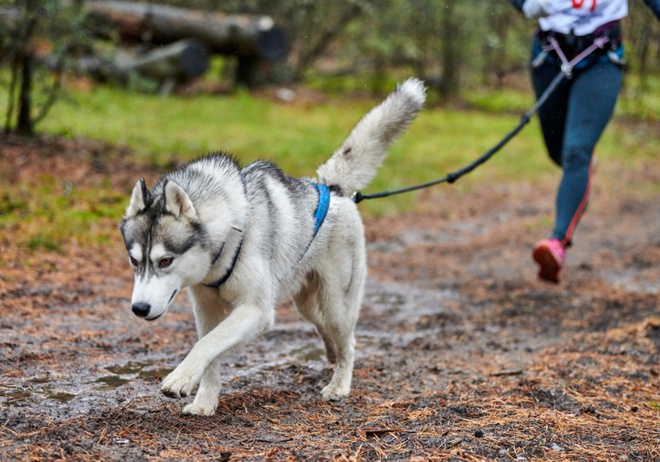 Canicross, often referred to as Canirun
This activity transforms your regular jogs into dynamic workouts alongside your furry companion. With the right harness, your dog can join you for the entirety of your run. Now's the time to challenge yourself, surpass personal bests, and tap into the infectious energy of your pet to break new grounds.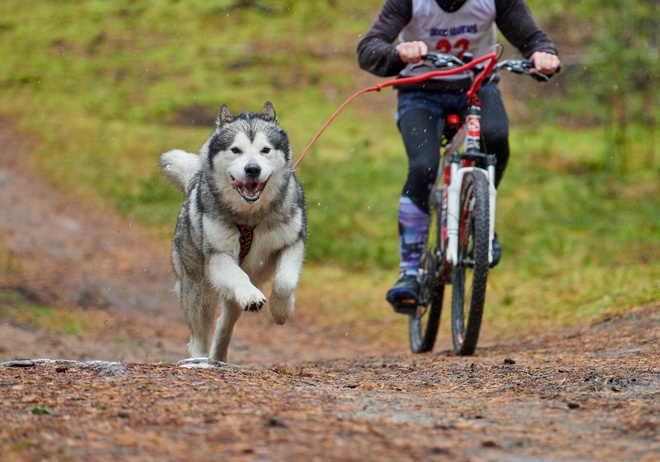 Bikejoring
Inviting your furry companion on a bike ride? It's the dream of every cyclist or bike enthusiast with a pet. Bikejoring involves one or more dogs running in front of a bike, leading the way. The pet connects to the bike with a flexible leash, kept away from the front wheel by a "bike antenna." They sport a harness specifically tailored for this purpose. Ideal for high-energy dogs craving intense workouts.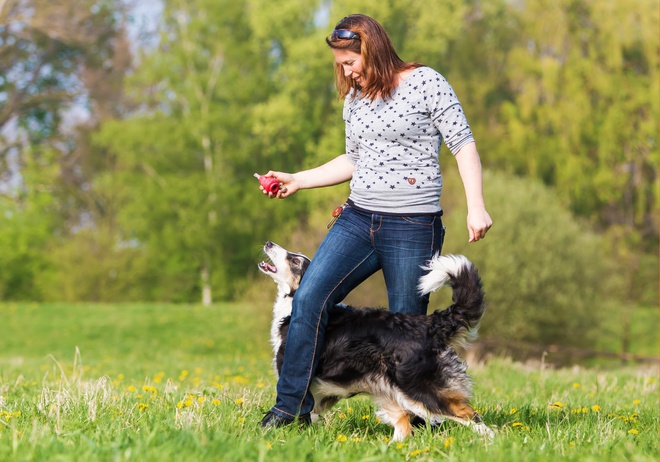 Musical Canine Freestyle, also known as "dog dancing"
Fans of Dirty Dancing will be smitten. This special discipline melds obedience with rhythm, creating a dance co-choreographed by the owner and dog. The pet must keenly focus, mirroring the owner's every move. This dance requires both energy and flair, a lively and creative way for pets to expend energy.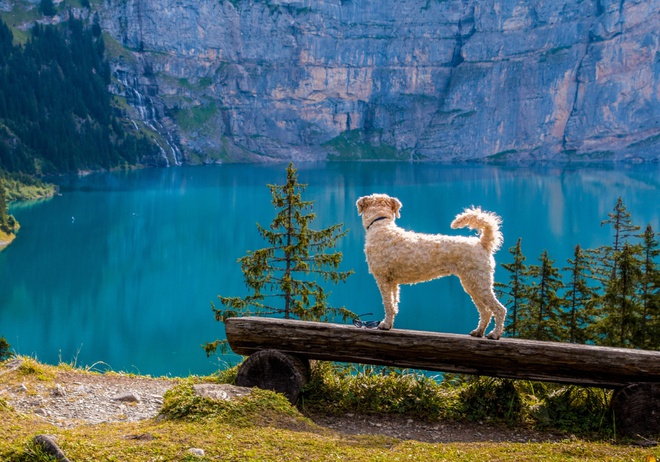 Dog hiking
Dog hiking provides enrichment for both owners and their pets. This adventure fosters genuine bonding, allowing pets to relish the great outdoors while honing their endurance and concentration. Exploring varied terrains and vistas stimulates their senses and nurtures confidence. It's a golden chance to deepen the human-canine bond, all while satisfying the pet's physical cravings.
Monitor Their Exercise with Weenect's Activity Tracking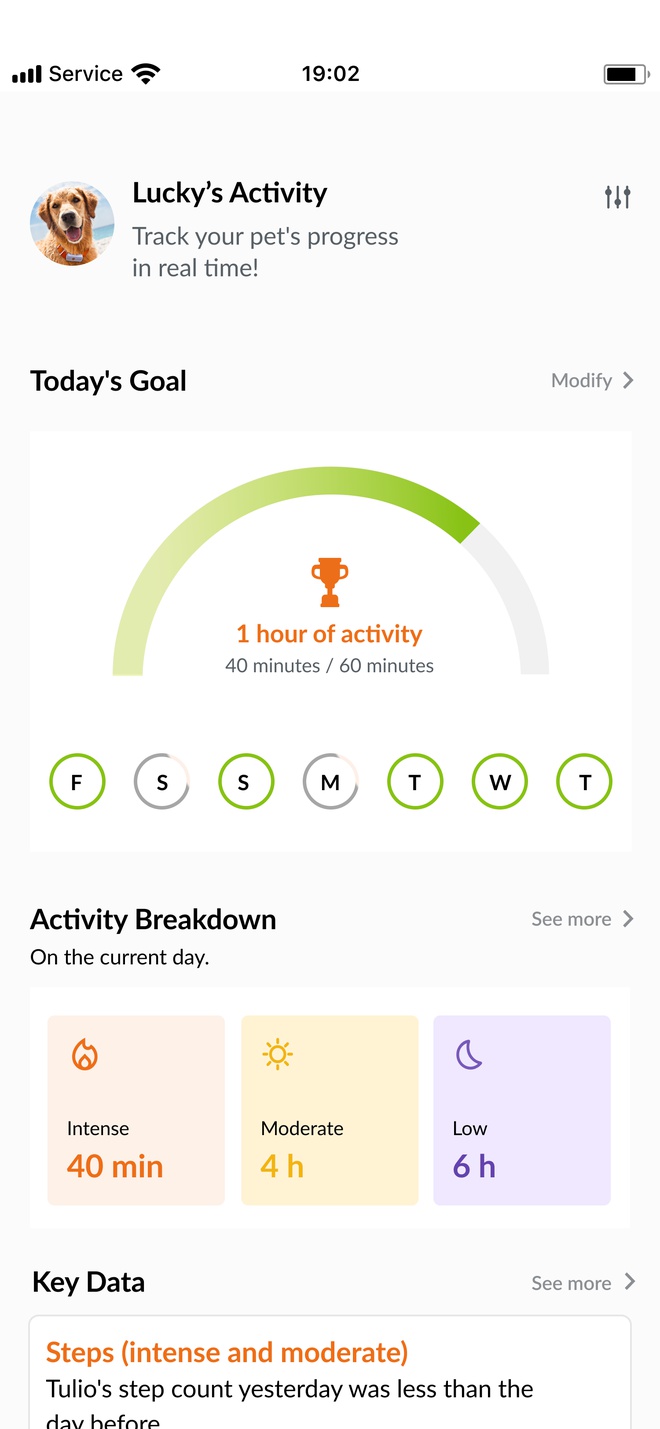 In this active season for our four-legged companions, how do we gauge their exertions? How can we ascertain if they're sufficiently active or pushing too hard? Weenect provides a cutting-edge solution with its activity tracking feature.
Gauging Your Dog's Activity
More than just locating our furry friends, the Weenect XS offers a comprehensive view. The activity tracking details steps, active periods, and distance covered by our dogs. From canicross runs to leisurely hikes or spirited dances, every move is captured. Hence, monitoring your dog's physical activity becomes a breeze, ensuring they thrive.
Setting Aims
Every adventure with the Weenect XS presents a chance to establish and conquer mutual fitness milestones. Covered ample distance with your pooch today? Does he need to unleash some more energy? Or perhaps he deserves a break? The activity tracking feature illuminates these considerations.
Once more, Weenect champions animal well-being, providing an ingenious solution to ensure our dogs maintain balanced energy levels. After all, robust health is rooted in consistent and fitting physical endeavors.
Click on the buttons below to save this press release as a PDF or return to the Pressroom.