Press release – 01/2023
The leading French specialist in GPS tracking for cats and dogs, Weenect is launching its brand-new GPS collar: the Weenect XS. Available from March 2023, this tracker is a technological gem that will revolutionise pet safety, without getting in the way of their happiness or independence.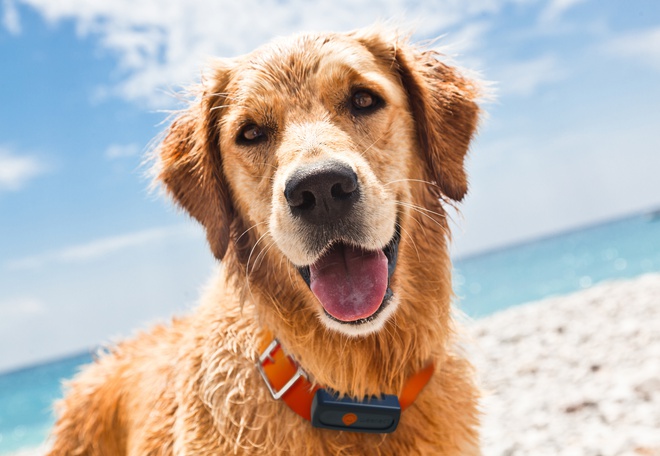 New tracker, new level of performance
Like its predecessors, the Weenect XS is the smallest GPS on the market. Weighing a mere 27g it allows you to track your pet in real time over an unlimited distance. It sets new standards in more ways than one, achieving unparalleled performance, as confirmed in beta testing carried out in late 2022*.
*Test results: 89 Weenect subscribers across Europe were surveyed. 90% of those polled found the tracker to be more effective and more reliable, and 70% reported that the battery was better than on their previous generation GPS collar.
Foolproof network coverage
The Weenect XS uses 2G and 4G networks (NB-IoT/LTE-M) to communicate, offering approximately 99.9% coverage. The tracker will also be compatible with 5G networks in the future, offering a bridge between past, present and future networks. The Weenect XS is timeless.
Exceptional accuracy, in real time
The Weenect XS is also fitted with a Thales GPS module which gives it access to all the current satellite systems (GPS, Galileo, Beidou and Glonass) for exceptional accuracy. And because we know you need to act fast if you lose your dog or cat, Weenect is the only manufacturer to provide a new GPS position every second, with no limits.
Find your pet (literally) anywhere
No more hunting for your pet in the middle of the night, simply switch on the torch on their pet tracker with one click in the Weenect app and you'll be able to spot them easily. Perfect for keeping your pup safe on night-time walks, or making sure your cat doesn't spend the night shut outside. Needless to say, the ring and vibrate features are still included, so you can find your pet high up in a tree or tucked away snoozing in a shady spot.
Last but not least, the tracker now uses public wifi hotspots to locate pets in places with no GPS signal (e.g. in a barn or a cellar). The wifi function also extends the run time of the battery to over a week.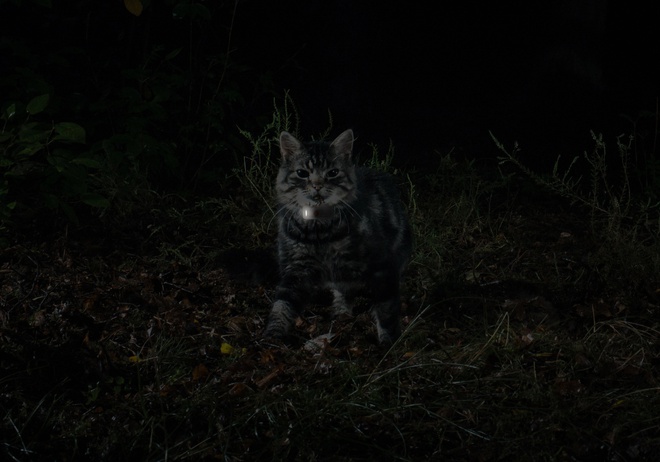 Extra peace of mind to keep your pet safe and well
Weenect has also redesigned its tracker to make it even more comfortable and secure for your furry friend. The product is curved and follows the shape of the neck, so it doesn't bother your pet when they are out and about, while also reducing the risk of it getting caught on something during their outdoor adventures.
Weenect XS accessories round off this perfect balance between comfort and safety: the silicone cases provided to secure the product are suitable for all sizes of collars or harnesses, and an anti-choke collar is supplied with the cat version for customers who may not already have one.
An eco-responsible solution from Weenect
The Weenect XS is the first GPS collar to come with a lifetime guarantee. A powerful stand against planned obsolescence, which often shortens the useful life of electronic products by several years.
So what exactly does this mean? This lifetime guarantee covers manufacturing defects as well as natural wear and tear of the product (loss or misuse by the customer are not covered, of course). Customers simply have to send the tracker back to Weenect for repair or replacement by a refurbished product if it can't be repaired. This helps to reduce the number of electronic products being sold unnecessarily.
The Weenect XS is packaged entirely in cardboard. The decision to switch from the old boxes was intended to help curb the overproduction of plastic, which stands at around 460 million tonnes, or 3.4% of global greenhouse gas emissions. What's more, the packaging is produced in France to support French manufacturers and reduce the company's imports.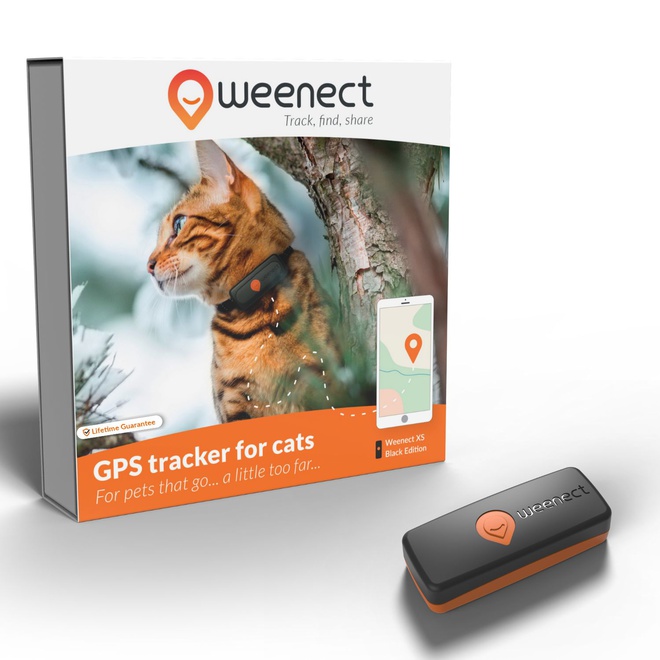 Available exclusively in stores from 1st March 2023, the Weenect XS will then become available online (on the Weenect website and on Amazon) on 1st September.
Contact Presse : press@weenect.com
Click on the buttons below to save this press release as a PDF or return to the Pressroom.