Chapter 1
Should you choose a GPS tracker with or without a SIM card? This article will answer all your questions and help you understand the differences between the two products. We've got everything you need to know to choose the right tracker.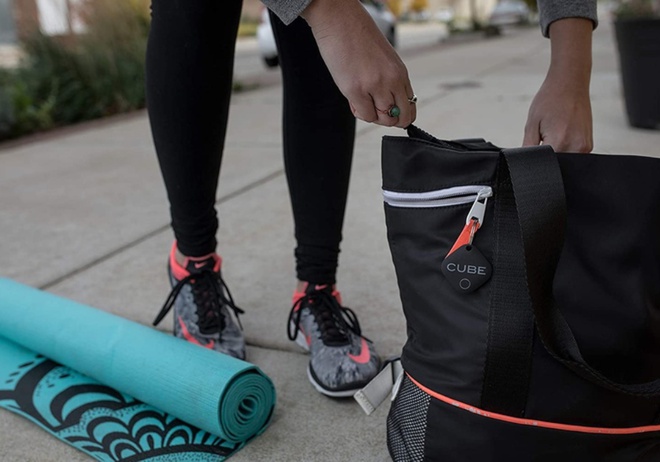 "GPS without a SIM card" is a quite a broad way to describe this type of tracker, as it actually refers to two different types of products:
Devices connected via traditional networks (2G, 3G, 4G) which are sold without a SIM card but which require one to be able to work. It's the same principle as a GPS tracker with a subscription but the SIM card isn't provided by the manufacturer.
Subscription-free devices that don't require a SIM card to work, as they use the Sigfox and Lora networks (public frequencies), Bluetooth technology, or any other subscription-free technology.
Learn more about these two types of GPS trackers with no SIM card, their advantages and disadvantages, as well as the recommended uses for each of them, in this article.
SUMMARY
GPS tracker with no SIM card but with a subscription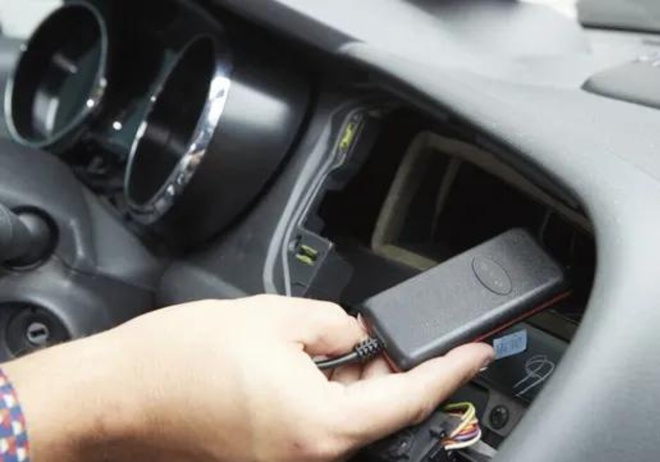 The main idea of a GPS tracker sold without a SIM card
GPS trackers without a SIM card work using traditional networks (2G, 3G, 4G). Accessing these networks on your no SIM card GPS tracker works just like a mobile phone. You buy a phone on its own from a shop, then you take out a subscription with an operator who gives you a SIM card that you put in your phone to be able to make calls, receive SMS messages and use the Internet.
The advantages and disadvantages of a tracker without SIM
The main advantage
This type of GPS tracker without a SIM works in exactly the same way as devices with a subscription, except that the SIM card is not supplied by the manufacturer. This has the advantage that you can select the SIM card and operator of your choice, as well as being in control of the related costs.
The drawbacks
This SIM card will only have access to one network (unlike built-in SIM cards which usually cover several countries and several operators in the same country). You'll need to watch out for dead zones where your GPS tracker's network connection will be affected by this limited number of operators.
Also, these low-cost trackers are mostly made in China. There is no service included with the product, which means that you'll have no mobile app (the GPS tracking can only be controlled by SMS, for example) and no after-sales service. You should also bear in mind that the accessories are not always very sophisticated, nor are they suitable for all uses (e.g. animals).
Basically, it's a backup option to locate a car or a motorbike. Even so, it's still better to use a low power Sigfox or Lora tracker with a longer battery life.
GPS tracker with no SIM card and without a subscription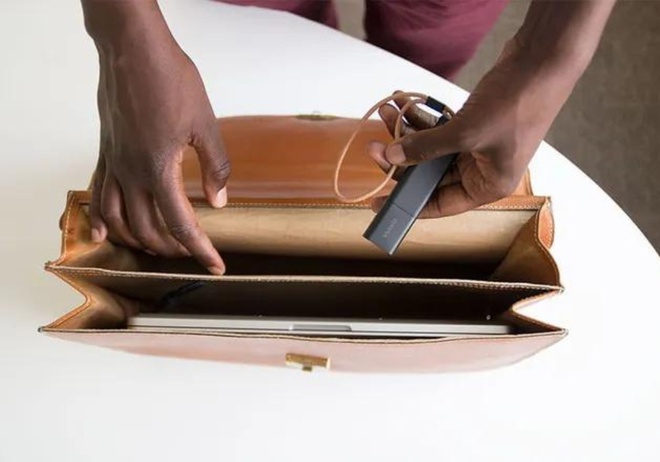 A GPS tracker without a SIM card can also mean a GPS tracker without a subscription and therefore not requiring a SIM card to work. It would be more accurate to call it a GPS tracker without a subscription.
Low power GPS trackers for vehicles
There are GPS trackers with no subscription connected to public networks (Sigfox and Lora), also called low speed networks or "low power networks", which are perfectly suitable for geolocating a vehicle like a car, a motorbike/scooter or even for finding a bicycle. That's because the point of this type of tracker is to be able to find where the vehicle has been taken if it is stolen, which doesn't necessarily require real time GPS positioning. You don't need to track its movements, you just need to know where it is. Finding your vehicle is made a whole lot easier with this smart gadget.
So this kind of tracking device, sold with no subscription and at a rather attractive price (about £90 for a car tracker), would be perfectly suitable for this purpose. What's more, these subscription-free GPS trackers are generally small, handy and have a long battery life, so you don't have to take the tracker out of your car to recharge it too often. This tracking system makes finding your vehicle a cinch.
Bluetooth item finder
Items lost indoors
There are GPS trackers on the market that don't require a subscription, smart keyrings that use Bluetooth to find your belongings indoors, like your keys or your wallet. One example is the Apple Airtag, which uses Bluetooth technology. This compact smart keyring will allow you to keep track of your keys, mobile phone or wallet, even if they've slipped down the back of the sofa, thanks to a handy ringer function.
You can also find your belongings by using the hot and cold rule: the stronger the Bluetooth signal, the closer you are to the tracker. Remember though that the range of this type of device is only a maximum of 50 metres (in an open space with no walls or obstacles). This geolocation system makes finding something at home child's play. Smart keyrings are easy to use and usually come with a free app.
Items lost outdoors
Bluetooth GPS receivers are used to find items outdoors. These receivers aren't actually fitted with any other technology, there's no GPS antenna, GPS module, SIM card, or Wi-Fi. To find them further away than 50 metres they communicate with your mobile phone (if the phone's Bluetooth is switched on) and capture its GPS position (if the phone's GPS is switched on). So if you lose it in the street, you'll know the last known location of your phone when you lost it.
Manufacturers of these sorts of devices have introduced the concept of "community GPS" to try to reduce the impact of this distance limitation. The idea is simple: use everyone who has a smartphone with Bluetooth to "extend" the signal and allow geolocation even when it's out of range of your own phone.
This still involves too many factors for this device to work reliably for a living being moving in real time. This type of product is more suitable for finding keys and other everyday items. It's more of a convenience product, or a gadget, than a tracker that delivers real security.
18 questions you need to ask yourself before buying a GPS tracker for your loved ones!
The special case of GPS devices without a SIM for cats and dogs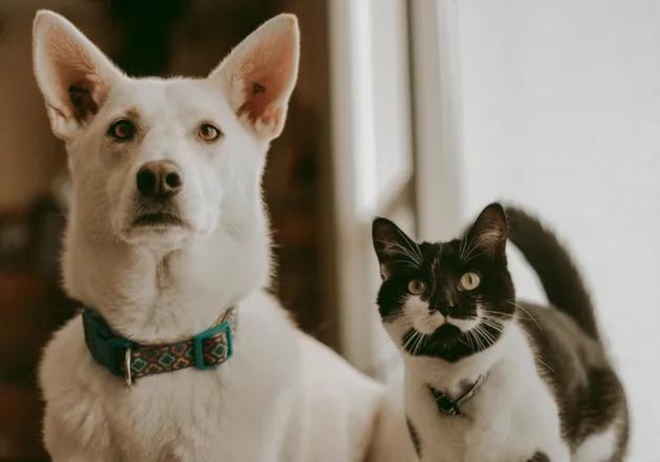 The various technologies mentioned above are not suitable for tracking an animal. Either because they don't allow real time tracking, or because they only work over a limited distance. So what choice do you have for keeping your dog or cat safe?
Radio trackers for cats and dogs
You can also get radio trackers for cats and dogs. These devices consist of a receiver and a transmitter that communicate with each other through radio frequencies, allowing you to track your dog or cat. This frequency has a maximum range of a couple of miles at most. So although there's an issue with range, it's no way near as bad as with Bluetooth trackers.
On the other hand, the tracking has the benefit of being real time, just with one major drawback: you can't track using your phone, only the radio receiver. This limits the number of possible users to one person: the person with the radio receiver.
It's worth mentioning that this type of tracking device is extremely expensive, with Garmin being the best known brand. Most commonly used for hunting, these trackers can cost several hundred pounds. We don't recommend using this kind of product to find your lost dog or cat except in very specific cases, in dense woodland for example, where the risk of a dead zone is much higher.
Why choose a GPS collar with subscription for your cats and dogs?
GPS collars for cats and GPS collars for dogs come with a SIM card included when you buy them. This SIM card means that the manufacturer has to provide a dedicated phone line for each device sold, which means that a subscription is required to access the service. This SIM card limits the number of dead zones, as it is almost always multi-operator and multi-country. As long as there is a mobile phone network available, you'll be able to use the GPS system.
This type of product also allows real time tracking over an unlimited distance; two essential features for peace of mind as animals are always on the move. Tracking your lost dog's movements in real time is crucial, especially if they are stressed or frightened. Our cat and dog GPS collars are specially designed to do exactly that.
A lost pet won't stay in one place, so you'll need to see their exact location on your mobile app as well as their position on the map. GPS tracking can also be combined with other features like ringing or vibrating which can be extremely useful for training your dog or cat, for example. You can also set a safety boundary, so the app will let you know if your dog or cat leaves a particular area. Finding your furry friend's exact location has just become a walk in the park.
Conclusion
It's important to establish why you want to buy a GPS tracker in the first place. What are you going to use it for? Do you want a GPS for your car, your bicycle or your motorbike? A GPS collar without subscription for a cat or dog? A mini GPS for your keys? Finding people or tracking kids? Plus, the various GPS trackers all have quite distinctive features: price, operating time, battery life, subscription or no subscription, functionalities, etc.
If the safety of a loved one is at stake, whether a family member or your beloved pet, then the technology absolutely must allow real time tracking with no distance limitations. If you're tracking a vehicle, only the end destination matters. Keep all of this in mind when choosing a GPS tracker with or without a subscription. This will help you to make the best possible decision based on your individual requirements.
This article is part of a complete guide on the subject. Do not miss the next chapters.