Press release – 05/2023
Holidays are all about relaxation, designed to take away any stress or anxiety. Nevertheless, it is a time where you need to be prepared when you have a pet and you have to think about the logistics of the departure. So the question always comes up: should you take your fur baby on a trip? If it can be worrying to leave without your four-legged friend, the thought of taking him to a totally unknown place can also be a source of stress. Weenect has questioned its users, from all walks of life, to better understand the behavior of pet owners during the holidays...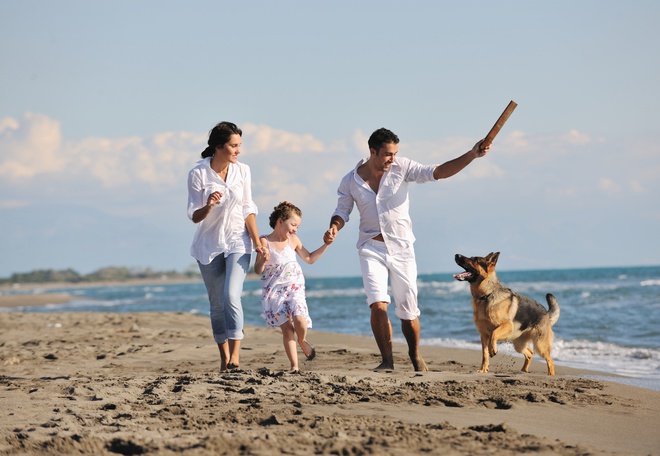 Leaving with your pet, the figures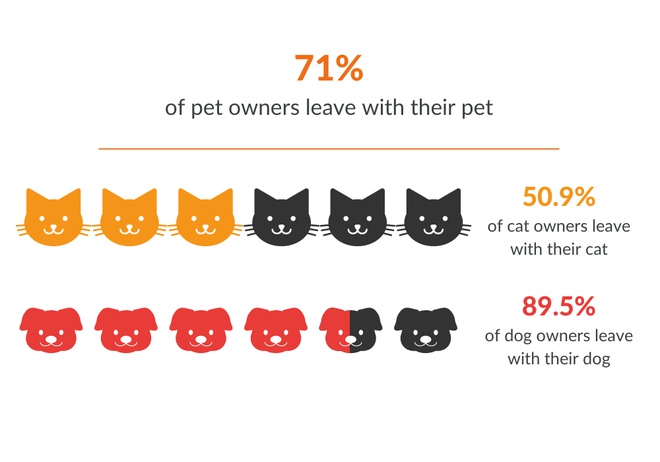 Weenect, the French specialist in GPS trackers for cats and dogs, surveyed a panel of its European users*.
* 911 users from France, Germany, Belgium, Holland and the UK.
Among the respondents, 71.67% said they were going on holiday with their pet. However, there is a big difference depending on the type of pet, with 89.5% of dog owners going on holiday with their pet, compared to 50.9% of cat owners. Cats are therefore more often left at home than dogs. This can be explained by the fact that they are territorial animals who are easily disturbed by a new environment.
Adjusting to the pet seems to be the rule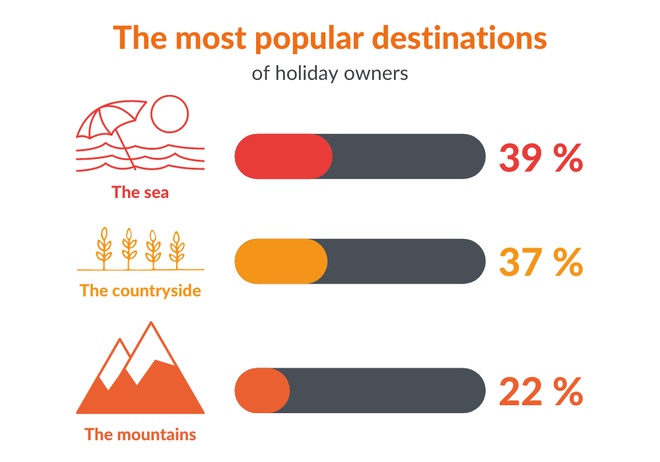 But what is the best way to manage this departure? 40.1% of holiday owners feel that they have completely adapted their holiday to their pet, compared to 3.3% who feel that they haven't changed their plans.
In order to adapt, the most popular destinations are often natural places, which allow our companions to enjoy the fresh sea air, pine forests or the thrill of the mountains as much as their owners. Only 4.8% of the respondents, of all nationalities, take their pets to the city.
Many establishments refuse pets, especially hotels. Private accommodations, such as vacation rentals or second homes, are therefore preferred by 58.2% of pet owners. As camping is part of the Dutch culture, it is the preferred accommodation for 36.1% of Dutch pet owners.
Reducing the risk of a runaway with a GPS tracker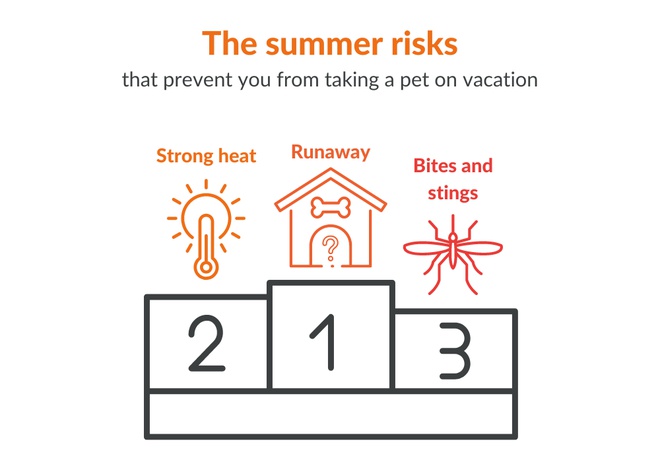 The main concern of holidaymakers is the risk of running away (39.1%). In fact, 45.3% of them fear an increased risk of running away during the summer period. This is logical, as any animal that discovers a new place, with new smells, is likely to be greatly disturbed - and therefore more likely to run away.
In order to solve this problem, a solution naturally appears: the GPS tracker for dogs and cats. Indeed, 83.9% of owners consider their tracker to be the main tool for keeping their pet safe during their holidays. Moreover, 72.4% of them believe that their holidays are more peaceful since they have acquired a GPS.
Leaving without your pet, who to leave it with?
Among the survey respondents, 28.3% said they went on holiday without their pet. Different types of care are chosen by owners: 53.2% of pet owners entrust their pets to a relative (family or friends), while 21.8% prefer pet boarding and only 13.6% choose pet-sitting. However, there is a difference with the English, with 53.9% of them entrusting their furry friend to a professional. Moreover, the animal is often kept at home (60.5% of respondents), even if this is more common for cats (68.8%, compared with 35.9% of dogs), for whom the territory is very important.
The study shows that while the trends are broadly similar between countries, there are real differences in the choices made by owners. In the end, whether you go on holiday with or without your pet, there are many initiatives that can be put in place to protect your pet and ensure its safety. The purchase of a GPS tracker, which is a permanent part of the modern pet owner's kit, seems to be the most essential of these.
Click on the buttons below to save this press release as a PDF or return to the Pressroom.