The personal alarm for the elderly with call button and location tracking
With Weenect Silver you can still take care of your loved one from a distance. They can alert you in case of an emergency using the red button on their panic alarm for the elderly; you can then quickly find them if necessary (whether at home or outside) thanks to the GPS tracking.
Panic alarm with alert button and emergency telephone
Your loved one can notify you in the event of problems (such as a fall at home or on the street for example), by pressing the SOS button on their elderly alarm. You receive alerts directly to your smartphone (via the mobile app) and can trigger a phone call; the medallion is equipped with a microphone and a speaker, so it works like a telephone.
Better management of assistance within the family
All caregivers on the same tracking app
Weenect has patented technology to alert all the carrier's caregivers at the same time. So as soon as the elderly SOS alarm button is pressed, each one is notified on their smartphone app. The connection is made to the first person to see the alert, who can thus take care of its resolution while the others are automatically alerted that the problem is being resolved. The best of technology serving our seniors.
All caregivers on the same tracking app
For greater ease of use, there is no limit to the number of people who can connect to the same account. That means all family members can participate in communal action aimed at ensuring the safety of their loved one. Note that it is possible to obtain a tax reduction by filling out the personal services form. Check with the relevant associations as financial aid can vary from one country to another.
Pendant alarm with GPS tracking to find your loved one if they get lost on the street
The fall alarm for the elderly has a complete GPS system indicating the position of your loved one, wherever they are (the device works without distance limit). You can thus help the carrier if they feel unwell. You always know where they are because they are wearing the pendant around their neck or in their pocket. The device is a true elderly tracker and Alzheimer's sufferers.
Panic alarm for the elderly with safe zones to anticipate emergencies
Does your loved one have to take journeys alone on the street despite their loss of independence? The emergency button for the elderly is equipped with a zone exit detector that alerts you when they enter or leave a defined perimeter. The automatic triggering of the alert allows rapid reaction by the emergency services in the event of a change in normal habits.
What our customers say about Weenect Silver
My Mum's confidence has returned now she has her tracker with her at all times. It is very reliable. I did a dummy run and found it worked really well. I receive a text to say if her battery is low! Very satisfied.
Great product
Fantastic product. It's help bring my husband back to safety several times
Excellent system of tracing
Super pratique
this is a life saver
Impeccable
I had previously tried 3no different manufactured trackers and have had to return the for either inaccuracy or battery life. This tracker is the complete opposite both in accuracy and battery life in the fact that even though I was testing it the battery life lasted 6 days. The accuracy Is also very good. I asked some questions and the support was very quick. In all a very good product and would recommend It to everyone.
Fiable.. mais il faudrait une batterie plus performante
It made our family member feel save and gives exact timing when coming home from day care.
Very useful
good and easy to work.
Weenect is excellent. My husband had a stroke in 2014 and likes to go off in his scooter on his own. It just gives me piece of mind.
Reliable, user-friendly and convenient.
I like the tracker I got for my mum the only thing that concerns me is that I only just reactivate the subscription and o got a message saying it will automatically renew soon so I now need to know if I have paid a year subscription for a month of use.
We bought this tracker for our mother, who unfortunately has Alzheimers. The tracker fits discreetly in her handbag (which she takes everywhere with her!) & just needs charging every few days. It has helped us track her down when she has got lost in town. So it is invaluable in helping her retain her independence & keeping safer.
Two comments for selecting 4 stars in lieu of 5: 1) some times it lacks the prcision 2) The case lacks a proper means to hang it on the clothes. All the rest is fine.
Very efficient & easy to use
Having this tracker for my mother gave all the family peace of mind knowing we could find her if she went missing.
It works very well but occasionally it seems to get accidentally turned off. Also I cannot get the "Ring* function to work. It sends command but the Weenect device does not ring.
It worked well but we are not using it anymore due to independent reasons..
Extremely handy for relative with dementia who wanders. Now if only we could make sure she doesn't keep hiding it!
Its ok when its working properly
This is our second one. When it works it is brilliant but as its for a senior...and they have the ability to mess with things...its not great that it has the ability to switch off. Only improvement would be a clearer way to know when to charge it and to have a permanently "on" function....as if its not switched on then its no use in tracing rougue oldies!!! GOS can be a bit patchy too
It's great for keeping an eye on the vulnerable. For international travellers be aware that some countries have withdrawn 2G connectivity (Australia for one). It would be good to have a bigger battery.
Works great! No complaints.
Its a good device that usually works well, occassionally it needs reset.
I bought this product for my husband when he was diagnosed with Alzheimer's, as he likes to go out walking in the morning. It gives me peace of mind knowing I can track where he is at anytime. I find the alerts very good it even tells me when the tracker needs to be charged. I would definitely recommend this product to family & friends
Absolutely fantastic has been very useful locating my wife when she goes walk about
My dad suffers from dementia, the tracker gives peace of mind because we are able to see where he is at all times. It also allows him to venture outside unaccompanied with all the physical and mental advantages that provides.
Always spot on and I've been able to pinpoint and find the person concerned right down to the shop she was in your service to assisting me also is first class thank you so much keep up the good work. SN
I got the Silver tracker for my husband a year ago as he has Alzheimers, and it was pretty good - accurate tracking, and Phil could phone me if he got into trouble. However, I couldn't contact him using it. When the tracker developed a fault I was asked to send it back and it was still in warranty, so they send me a replacement, and this one allows me to call him too from the app on my phone. I am really delighted with this product, and with the service Weenect has provided.
These trackers give me peace of mind knowing where my parents are - in theory! I have an ongoing issue with them disconnecting from the GPS. I'm not great with technology and don't find the help/instructions online desperately easy to use. When the trackers work they're fantastic. When they're not working they're frustrating
Fab kit, does what it says on the tin.
This tracker is easy to set up and follow via an app. It has given me such peace of mind knowing that if needs be I can find my parents easily. It has a panic button which means I could talk to them in an emergency. Highly recommend this product
Product seems to be very good, however instructions are not the best. It took a few emails to customer support to resolve a few grey areas, however customer support have been been great and all grey areas are now clear.
Overall a good product, but lacks a bit the precision when tracking the person holding the device. Also the charger was missing the plug.
It's helpfull, it keeps me relax about my father, knowing where he can possibly be.
Used for tracking relative who likes going to different places but doesn't think to say where he's going. Goes on keyring. BENEFITS Does what it should do. Felt more confident buying tracker and sim as one package - ie know who to contact for support Easy to use app. Good sos & preset message features. CONCERNS Battery life only around 4 days from 100%.
Overall, very pleased with this item. My Mom lives alone and is fiercely independent. She gets angry if we try to keep tabs on her but she has dementia and doesn't remember where she has been. She also arranges to meet people and then isn't at the arranged place and noone knows where to find her. She recently lost her house keys and we couldn't find her for a few hours. We decided to try the Weenect and have told her that it is a tracker for her keys. (She says she doesn't need a key finder so I have to remind her that she recently lost her keys and that we had to change the locks). The tracker comes with a little grey pouch that we have attached to her house keys. This helps as she can't actually see the flashing light and just thinks it is a keyring. I cannot tell you how much peace of mind this tracker brings myself and my siblings. We are able to see where she is/has been. If we arrange to meet her and she isn't there we can go and pick her up. I tried to show Mom the emergency button but she wouldn't accept it, refused to discuss that she will ever be in an emergency situation! The Weenect is helping to allow Mom to stay in her own home. We do find it needs charging up more often than we expected. Every 2/3 days. We also have to pay £2ish per month for the subscription but that is a very small price to pay for the comfort it brings us.
Since some weeks we have been using the Silver Tracker. In the beginning you need to get used to it, now it is such a relief; when my mother is wandering around, we can follow here from a distance. For us, the children, we are feeling safe, less to worry
So reliable very accurate easy to use and set up brilliant service and backup very good price would recommend.
Been extremely useful on two occasions when the mother in law went for a walk alone and we could monitor her descretly . App is easy to follow although a couple of emails to help desk have been in French 😂😂
A fantastic piece of kit which enables me to allow my mother with memory problems her independence. Without it we have found her get lost and unable to use her mobile and simply drive around for a couple of hours...on one occasion she even had to stop and ask strangers for help (we ordered the weenect the very next day!). The large orange button reminds her she can get help from me or my sister whenever she needs it. I have set up alerts to let me know when she leaves or enters her house along with telling me if she arrives at other addresses I have saved on the map. Above all I can check on my phone 24 hours a day and know exactly where she is. I attached her tacker to her keyring meaning it is ALWAYS with her. It works so well and the small monthly subscription is worth every penny!!!
Easy to use. Accurate tracking
Why choose the Weenect panic button as opposed to telecare for your loved one?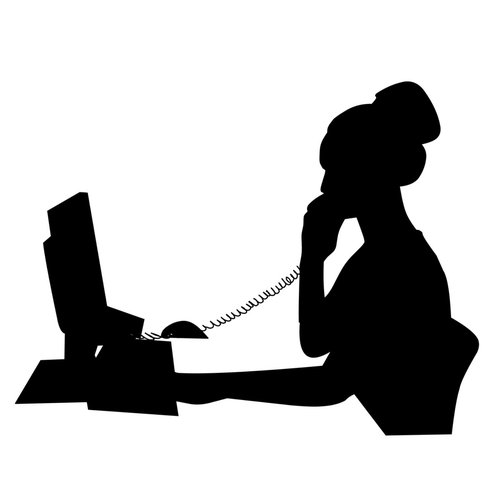 The careline has many disadvantages that a panic alarm for the elderly does not. Firstly, it relies on a monitoring centre which will be responsible, via a teleoperator, to notify the emergency services (such as the fire brigade) in the event of an emergency. It is therefore impersonal. But the care-line also poses a problem in the sense that it contents itself with security in the home, neglecting trips outside.
90% of seniors want to stay living at home as long as possible
With the Weenect Silver personal alarm for the elderly, you allow your loved one to fight against isolation while remaining at home rather than moving to a specialised centre. You also promote a network of solidarity in which each member of the family plays the role of caregiver, while at the same time encouraging a social bond over an impersonal call centre.
Panic button that works both indoors and outdoors
Panic alarm for the elderly ready for use without any installation required
The same problem exists with most telecare products: the equipment is installed in the person's home, but there is nothing to support them when they go out. Being at home is a great comfort, but it should not become a prison. With our elderly alarm we guarantee the safety of your loved one at home and when they go out (because the GPS tracker for seniors is carried with them). If something happens, you will always be alerted and can act quickly.
Panic alarm for the elderly ready for use without any installation required
When trying to ensure the safety of people living alone, it is usually done through the use of complicated and expensive installations. Our panic alarm is ready to use, which means there are no installation costs (nor administrative costs) and the setup is very easy. You avoid long hours of searching for the perfect place to install your loved one's telecare equipment, which often requires an electrical outlet, a telephone outlet and an adsl connection.
GPS tracking

room

Locate your loved one in real time and without distance limit thanks to their gps tracker.

Alert button

error

You are alerted in the event of a problem by the use of the SOS button of your loved one's panic alarm.

Inside and outside

nature

Unlike home telecare, the panic button works both indoors and outdoors.

Water resistant pouch

invert_colors

The protective pouch that holds the panic alarm is water resistant and bump resistant.

Safe zones

verified_user

Receive an alert on your smartphone if your loved one leaves a predefined area.

Emergency telephone

phone

In an emergency, the personal alarm for the elderly allows you to make voice calls; 10 minutes per month.

Long-lasting battery

battery_charging_full

7 days of battery life in daily use, no need to recharge the fall alarm for the elderly every day.

Minimal size

favorite

The pendant alarm is discreet and is only 6cm high and 4cm wide, and weighs 55 grams.
Why choose our panic buton rather than an elderly alarm bracelet?
Why does our personal alarm for the elderly operate with a monthly fee?
The elderly alarm bracelet promises much but has many drawbacks, with the result being that it is preferable to wear a device around the neck, on the belt or in the pocket. In particular, we can mention the short battery life (often less than a day), and the weight of the device for a person with reduced mobility (it becomes very difficult to move the arm without pain). In addition, the elderly SOS bracelet is a visible object that can considered stigmatising by your loved one.
Why does our personal alarm for the elderly operate with a monthly fee?
The Weenect Silver pendant alarm requires a monthly subscription. This monthly fee for the service is explained by the need to open a telephone line to ensure communication between the fall alarm for the elderly and our servers, but first and foremost for the emergency call function to operate. The inscription file is completed online when the elderly alarm is registered, and takes just a few minutes. Cancellation is even easier through the use of a button in your online userspace.