GPS for kids with long-lasting battery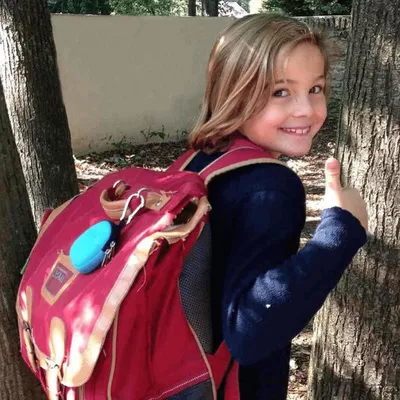 With Weenect Kids you can follow your child's movements in real time, and no distance limit. Your child may be miles away from you, but you can always locate them. The included SIM card is multi-network which allows coverage of 99% of the country. Note: the product will not be able to function if there is no cellular service available in your area.
The included protective pouch allows you to attach the GPS for kids to their belt, or to store it more discreetly in their bag. Add as many children as you want to your account, you can track them all from the same application. Note that there is no limit to the number of users on the same account, so all the child's loved ones can keep an eye on them.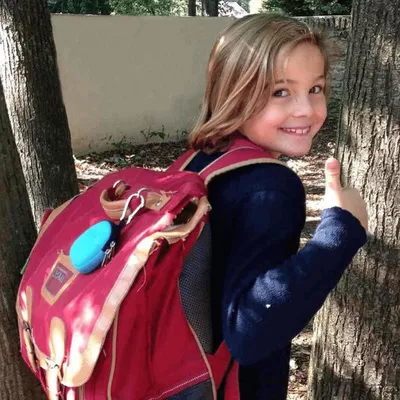 Live tracking
Support your child as they become independent; you can watch over them remotely with real-time tracking (up to 1 position every 10 seconds).
Emergency telephone
Receive an alert as soon as your child presses the SOS button on their tracker. You can call them to provide reassurance and then reach them using their GPS position.
Safe zones
Protect your child's journeys by creating as many zones as you wish (home and school for example), and if your child enters or leaves you receive a notification by phone.
Safeguard your child in just 3 steps
Technical description
Compatibility
Apple iOS 10.3 or higher
Android 4.1 or higher
Web app on all browsers
Battery
1700mA/H ; Up to 7 days battery life
Size and weight
65x40x18mm ; 55g
Connectivity
SIM card included in the product
GPRS 900/1800 MHz
See the list of countries covered
Contents of the box
1 Weenect Kids GPS for kids, 1 waterproof protective pouch, 1 USB cable and 1 quick start guide.
What our customers say about Weenect Kids
Easy to use, however, only one user can be linked to the tracker.. so for separated parents or extended family, everyone needs to share the same login and settings. Location takes sometimes quite long to get updated.
Gute Positionsnachverfolgung in near-realtime.
We as parents love it as we can leave it in their bag as needed, be it on travel or during their long school walk. Helped during emergency situations also, when my son had a big fall on the way to school.
Traceur très performant, application très pratique .
Got this as moved to a new area and child starting secondary school which initially had a no phone policy and walking/riding for the first time. Great piece of kit no problems as yet in 4 months of daily use. The geofencing is great and let's me know when he has left/ arrived between home and school within about 5 mins. Lasts 7 days on a single charge but we recharge every sunday anyway. Cost is a small price to pay I opted for the annual which is cheaper. It has 2 customisable presets and an sos button never had to use these but when tested worked well I suppose my only gripe is it stands out and I'd prefer (and so would he) if there was a black version. That said it sits at the bottom of the bag anyway. I did plenty of research on these before purchase and this just had better functionality than similar.
I use this for my 12 year old autistic son, his school is 3 miles away so it helps keep my mind at ease that he has made it to and from school safety and should anything happen I know where he is, would absolutely recommend
A very helpful device indeed to keep track of your child's movements.
Very goodddd
Very happy with the weenect, and will definitely recommend it to others. Very happy mum🙂
Really accurate GPG posstion, have a 1minute delay but once update is good. The app is simple to use and my wife get emails with tutorials. Battery life is good
Très bon kid tracker, for an affordable price.
Awesome product I'm very happy with it. 👍
It is pretty early to share the feedback as we have used the device effectively for just 4 days. We like the device. We would request you to please plan to share ur server upgrade/maintenance notifications via SMS/app notification that will help us understand if any outage is expected which was noticed yesterday. Thank you!
The Amazon listing recommended also buying a sim in a bundle but there is a sim already in the device - so a waste of £5. Otherwise, once you're over the slightly difficult to understand wording of the setup guide, it works fine (only been 3 days but I can easily see where my daughter is using the web app).
Simple efficace et rassurant
I am very happy with this purchase. Every morning I have my mind at rest that my daughter has arrived at school and I receive a notification when she has left school in the afternoon & can track the school bus journey. I can also keep track of her when she's out with relatives/friends.
Onfeilbaar trackingsysteem
Traceur facile à transporter, robuste, fiable. Application fonctionnelle et intuitive.
I bought this tracker for my kid, and after testing it for a few weeks works very well. Very happy with it. I recommend it.
My wife had the fear of her life when ou 10yr old did not come home from school at the planned hour. Turned out the schedule was off by one hour. Hence we got Weenect and had another instance since then where it helped us. It worked very well , is very well thought out, and should be default choice if you don t want smartphones to spoil your kids. If i could give minor improvement advice: better battery life or power load optimisation, dimmer leds.
Unverzichtbarer Begleiter in der Großstadt
It's very helpful and user friendly
We love the peace of mind this gives us. We can see where our kid is at all times. Great when she's walking home from school.
Use devises for years, very professionally service.
Very reliable
We are living in Germany and we were using this device since two years, we find it useful for our both 7-8 years old boys security. Until they reach 12, we will keep using it.
It has been truly brilliant with a fearless youngster...
Brilliant product, great to take when going somewhere busy for peace of mind and safety. Easy to use and quality design. Great app too
We only use it afew times a year (at large festivals) or places our son is likely to wander away from us, and it has been invaluable. Really like this product.
Very good. I'm happy with that.
Good app and device. Useful to track location even on bus trips
This device was great when my youngest was starting to take public transport by himself at first - helped reassure us both. I dont need it now he is older and allowed a mobile phone in school but continuing to use it for occasional situations - great for adult with car to find adult needing picked up/to estimate when train going to be arriving etc without the privacy invasions of mobile phone monitoring. Would buy again for a child not allowed a mobile phone in school but otherwise although I intend to renew my subscription I would probably still say most thigs iit does could be done as well with a mobile phone
It was good
great and very reliable
This works well when outside (usually) generally I can see my child moving from school to home. We have not an easy time when the sos or other buttons are activated and using the app. Most times I never get the option on my iPhone to call. I can see the email but it doesn't not activate the communication between my phone and the tracker every time.
It is very OK: works around the globe. The only issue is that the device got broken two times per two years - which is a bit overhead. Was replaced by the guarantee - thanks! And the app gets better with time, this is important And I'm still not sure how water proof it is: never tried to put it in the water, but the open USB port (without a plug) looks a bit vulnerable.
The app and tracking capabilities are good. However, the tracker sometimes vibrates continually when the device is switched on - in order to stop the vibrating, the device needs to be switched off and on again - sometimes several times. I'm general though, it is a good bit of tech.
Great item for kids too young to use a phone - especially considering the worldwide coverage.
Excellent product, durable and discrete design. Well designed and well working app that allows geo fencing, live monitoring and push notifications. Panic button and 10' mobile call credit provide parent and kid with peace of mind. Has been used in two counties without problems. Only drawback the payment procedure; if you select perpetual contract, all is good. But if you wish to enable disable it (eg when traveling) it can be troublesome to get the bank transaction through; I would happily pay a couple € more to be able to top up when needed via credit/debit card with no recurring commitment.
Brilliant tracker when they are too young to have a phone.
Delivers everything promised.. Reliable.. Very happy...
Nice tracker. Works everywhere. Don't know what to say else.
The product and service are just great and been working without hiccups. Unfortunately has Switzerland decided to stop with the 2G end of 2020 and though it will be obsolete. You should update your trackers to 4G as some countries are going to kill even 3G very soon
It is ok. GPS noch 100%exactly.
It's great for keeping tabs on your child but what I will say is it's a shame it's not more compact as I can only put it in my sons coat, gps can fail at times and cut off but this is rare overall great item
Very good tracker.
Fine product but my children are older now so we no longer need them. I wish to unsubscribe and have already asked to do so
Excellent
We bought this for our boat so we knew where our boat was at anchor if we left it. It has worked brilliantly and we have been extremely pleased. We can leave the. OST and go out of sight and know she has not moved. The staff are very helpful both in the phone and by email and I have been extremely impressed. Well done and I hope you do well.
I used it two years and fully satisfied. But only the 'emergency call' is not working properly, so I wrote an email but there was no answer for long.. Except this problem, I would recommend..
Peace of mind
It is a very useful and safe option to track your child whereabouts.
Can take a few attempts to get the tracker to reconnect after the battery is fully drained but once online it's reliable and easy to use. Would recommend
Weenect has made a huge difference in helping us keep track of our 11 year old autistic son. In general reliable though from time to time we do lose signal for a day. But weenect customer service tends to respond promptly to this and can reset remotely. Highly recommended!
Its a great tracker, has given us great peace of mind. We can see where our special needs son is all the time.
A good little device. My daughter gets coach to school and I get a reassuring alert once she arrives. There is a bit of a delay in the tracker and the sos has never worked although thankfully this is not something that my daughter has needed to use. A handy little gadget as my daughter is 9 and I am putting off the use of mobile phones for as long as possible!
The product is very reliable and functions like promissed. I use the product for 2 years and pritty happy with it. To my opinion the next generation could be smaller. It is kind of hard to put it into a kid's jacket and not to see the tracker from far away.
Great Tracker, makes us and the child feel safe. We can only recommend it for the first school years.
This device is amazing! Tracking is very accurate. Big helper to see when your kid is on its way to and from school, makes the pickup much simpler!
I didn't want to buy my nine year old a phone but worried about him biking to school and back on his own. With the weenect I can track him on his route and know he's OK. I actually prefer it to a phone as he doesn't feel I'm chasing him for updates and I can actually see where he is, which I couldn't with a phone. My children also take it riding on their ponies so if they had a fall I would know where they were. It's a brilliant bit of kit.
Excellent.
Brilliant-does what it says on the Box. We think it is great and has proved itself already on a number of occasions.
Really useful and reliable. Only criticism is that it is fairly easy for the children to incidentally activate the red button if it is in their pocket.
Super happy with it. Very good and I don't have to go out and wait long for my kid to arrive after school
I've been using it for long now and although I never tried the emergency button (luckily) all other functionalities are super useful and easy to use. Well done
I use this tracker since years now . Very happy ! Just want to encourage them to build also a kids watch / phone / tracker As I can't find one with an accuracy as this one ! Thanks for years of helping to take care of our daughters!👍🏼👍🏼
Great product with best value. We have been using it for 3 years and happy with the device, application and support. It covers all countries.
Very accurate tracker as the device has a GPS track hardware itself. Many pocket & pouch devices do not have this and their tracking is by Mobile Telephony Radio masts only instead e.g. Android phones, which is fat less accurate.. The Weenect also used radio mast triangulation as back up. Safe Secure. Would highly recommend for looking aftet your little ones e.g. when they take their school bus & coach runs parents can track their children's progress in real time, home, while the children have the freedom to stop at the shop, get snacks etc. With Weenect, parents, can draw (uses circles) for which rheir children are believed to play in, in freedom, or use to path school bus / coaches. Very happy!
Does exactly the job it's designed for, if your kids are too young for using a smartphone. Localisation is reliable and very precise when outdoor. Kids can call in case of emergency, you can ping the kids, it works everywhere (at least in Europe). I'm happy with it and recommend it (I've got 2).
Great tool for adding peace of mind and fit knowing where kids are. Buttons let them send messages and there's an SOS button that allows them to call you.
I purchased this tacker for my daughter who has autism and will often just walk off. It tracks really well and gives easy instructions on how to use. A great buy.
Accessories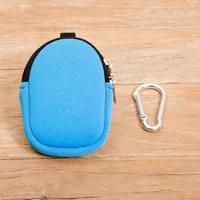 Protective pouch x2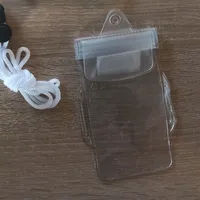 Waterproof pouch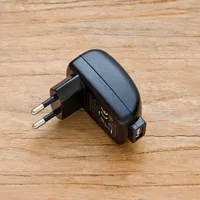 Power connector (C)