The world's smallest GPS for dogs
With Weenect Dogs 2 you can follow your dog's movements in real-time, and without distance limit. Your pet may be miles away from you, but you will always find them. The included SIM card is multi-network, which allows it to operate even in the forest. Note: the product will not be able to function if there is no cellular service available in your area.
The silicone case provided allows you to fix the GPS for dogs on any size of collar or harness. So you can keep using your pet's usual collar. Add as many dogs as you want to your account, you can track them all from the same application. Note that there is no limit to the number of users on the same account, so all the animal's owners can keep an eye on it.
Live tracking
You will never lose your dog and can easily find it with real-time tracking (up to one position every 10 seconds).
Training
Virtual fence
Configure as many safe zones as you want (like the house for example), so if your dog leaves it you receive an alert immediately on your phone.
Safeguard your dog in just 3 steps
Technical description
Compatibility
Apple iOS 10.3 or higher
Android 4.1 or higher
Web app on all browsers
Battery
550mA/H ; Up to 3 days battery life
Size and weight
58x23x10mm ; 25g
Connectivity
SIM card included in the product
GPRS 900/1800 MHz
See the list of countries covered
Contents of the box
1 Weenect Dogs 2 GPS for dogs, 1 silicone case, 1 USB cable, 1 charging base and 1 quick start guide.
What our customers say about Weenect Dogs 2
Que du bonheur !!!
I was sceptical about this product and have since come to Love it. We have a whippet who will run off and disappear. She was destined for a life on the lead but knowing that I can track her she is able to wander freely around the farm.
I'm very satisfied,it's a great tracker!
Top application.
Used for over a week now, really useful tool that I'd recommend to everyone having a dog!
Working very well and easy to use. I use it every day, pet doesn't go out without it anymore. Ring and vibration mode very useful to quickly locate your pet. I recharge battery every day to make sure it's never falling short of power and it is super fast. No problem so far.
Au tope et super
Très performant
Sturdy, stabile, easy to work, set up, and gives a clear pic where your dog is . Waterproof , racing through the woods proof and rough play proof. A must have tracker .
The frequence of signal is hassitating sometimes but its useful.
I have a Springer Spaniel with a really strong game drive! Her recall is good except when pheasant, deer or rabbits are concerned! The weenect helps me locate her easily and gives me great peace of mind.
Works well. Small enough to go on a jack Russells Collar. Battery life is good if you set the track to a lower reporting period. If you need to find your dog it's only a button to press on your phone to alter to every 20 seconds so not a problem. Great piece of mind for a good price.
Bonne application,
Ultra simple, efficace, je recommande
Very good tracker could not do it without them tried different ones but Weenect just the best reliable one
I had ordered a cat one and received a dog one. It generally the same though, so it doesn't change much. Very useful and my little one responds well to it. It could be more precise though
Excellent product that gives you a good overview of your dog's whereabouts !
Traceur super efficace, service après vente au top.
Excellent.
Easy activation, user friendly modern app & web app. Accurate positioning. But be sure to power on the tracker before you leave, because it can take a few minutes before it starts tracking the position.
Totale satisfaction
I've transitioned to Weenect from Tractive due to a much better collar fastening mechanism, a better charging mechanism which doesn't involve opening the device, and an app which I prefer (more options for how often the tracker updates the location and therefore slightly better battery life). My main remaining quibble with Weenect is that the battery still doesn't live very long, even when I set the tracker to updating only once every hour (less than 2 days, even when switched off at night). I use this tracker as a back-up for emergencies, so I'd like to be able to keep it off until I actually need it, and then to turn it on using my phone. Otherwise I think this is a great design.
Traceur super efficace
I have 2 dogs and therefor 2 trackers. They are both in use at the same time. I'm therefor wondering why one of them seems to be lowering in battery much quicker than the other one? I also would like to know if it is normal that it takes a long time before the alarm get's to the dogs after I pushed the trill or sound button on my phone? It takes at least 5 minutes and by that time the dogs are back most times. This means that they must feel they are getting punished for being good, as they are very scared for the trill and the sound. To be clear, the tracker would work perfect, if there would not be such a long delay for the sound or trill to reach the dogs. Another problem I have, is that many times when I push the trill or sound button on my phone, it seems to get stuck. I see a little circle that keeps turning (searching) and I cannot go back or forwards....) This also happens when I'm home (with wifi) and the dogs are near... I than have to wait for hours and /or switch of the phone before being able to use it again.
Très utile.
I like it and my mind is more at rest when am out with my dogs.
A really accurate tracker. Unfortunately I live in an area with a very poor mobile signal so in my immediate area the tracker finds it difficult to connect. Away from home there is no problem! Another problem with the lack of connectivity is that the battery runs down in less than 24 hours. It would be great if there was some way to have a spare battery so the tracker itself did not need to be removed to charge it
Good product. Great to be able to contact the dog. Once I had worked out how to use the app, all fine. Didn't seem very intuitive to begin with & still doesn't...but it works!
Bien mais position approximative à environ 30 mètres près.
I'm using weenect since twi monts, use of weenect is very simple. The gps position is quit correct. Very satisfied. Only the batterie after 2 months use has to be charged néerlandais every day.
C'est top !
Light and user friendly. Very accurate when using super tracking, this enables me to find my dog quickly. Really like the function history. I found my dog had crossed a main road 5 times! Next time I got him with supertracker just before he was on the way to cross the road. He is currently most of the time walking on the lead.
Have had this about two weeks love it ! I know where Bertie has been how fast he runs and if I lost him I could track him easy ! I love the bell makes recall a breeze would highly recommend
The tracker is great, it is small and lightweight, I have a small dog (9 kg, Shiba Inu) and she doesn't mind the tracker at all. The position tracking is very precise in open territory, a bit less when there are a lot of houses. We bought it for hiking and it's perfect. The customer service is always happy to help and they reply in 24 h. My tracker didn't activate correctly right away, but customer service resolved right away.
I am using Weenect since a week. The dog runs free i know where she is i can find her easily
It is light and easy to adapt to the leash. Just using for a few days haven't tried all the functions yet but it catches signal well and also show the kms and the highest speed done.
Simple d'utilisation, efficace et superbe application , bref le top !
I have only found one area with no coverage. All works well. Tutorial emails an inspired idea!
Prima gps. In het begin eventjes wennen.
Top, the batery takes 2/3 days is the only thing i will improve
Excellent
Excellent produit. Interface très conviviale.
Tres bon prodiuit simple d utilisation
Super c pro
Werkt vrij nauwkeurig. Top product.
Very good..
use it for children, works perfectly.
Pleased with the product, does what it says until you don't get a signal on your phone. We often walk our dog in woods where there is no signal to our phones so we are unable to connect to the Weenect. A nice feature which could be added is something like a mileometer so you know how far you have walked
Small and effective, however doesn't refresh as quickly or frequently as our other tracker. So good, but could be better.
does what is says on the tin
Very usefull as we live on the farm, but sometimes it took ages to refresh location. Overall happy with it.
Good value for money. Refreshing can be a bit delayed even in perfect conditions though.
Best product ever. Seriously. Works very well. Waterproof. Small. Third battery life. No hassle with SIM card wifi is embedded and provided by weenect. The dream wound be a tad more as cc rate on the location and a reduced fencing, like 25 m. Aviso an easier way to check if it I actually on. The led is somewhat weak.
We are very happy about weenect because it saves us from anxiety when she walks off. Sometimes however it is not able to spot her for a few minutes.
It just works
Excellent product which has been the best I could find. Came highly recommended by two independent friends. Only criticism would be the battery needs to be recharged at least daily . Great product .
An invaluable piece of kit if you have a dog like mine that tends to wander off on his own when we are out walking. It tracks and locates him at any distance. It has removed a lot of the anxiety of waiting for his return, or in turn I am able to retrieve him from whatever situation he has gotten into.
On the whole the tracker works well and has helped me find my dog quite a few times. My dog is very small and the tracker is a perfect fit for her. The silicon holder split and I was sent two replacements at no charge, excellent after sales service. The only problem I have had is that sometimes it disconnects and doesn't reconnect during our walk, or can be off for half an hour or more. The Weenect team have always been very helpful when I have contacted them. The disconnection seems to be something to do with 2G signals! I really don't understand the technical bits, but my phone is not affected.
I've been using this tracker for just over a year and I would not be without it. I can highly recommend. Even if I have a problem the support have answered my emails and offered guidance. Two friends also walk my dog to help me when I work and they also like it. It takes seconds rather than minutes. You do need a decent signal but that's normal. Compared to others I found it smaller and faster to connect with great features. I love seeing the map feature of where she's been running.
Simple to use
In general everything is good. GPS could work better.
Weenect has changed our lives. I am not in a panic when I cannot see my dogs. The gps shows me where they are at all times. The app works really well and is easy for anyone to follow. Also the people at Weenect are very helpful and supportive and we appreciate it very much. I have promoted this product to all of my friends with dogs.
It s a great thing to be able to see where the dog was and is. It works quite well. I like the extra info kms done and highest speed.
Very pleased with the results. Very accurate piece of equipment
This tracker gives you real peace of mind over where your dog is. We have only occasionally had connectivity issues. We love the ring and call functions to help divert from deer scents! Only slight draw back is that the charger has just stopped working, but it is under warranty. Also the "zone" option not the easiest as it is only available as a circle, so you either have it smaller than your property or larger and sometimes if larger it takes a while to get a buzz when dog has gone out of the zone.
Great product would not be without it gives me confidence in the safety of my dogs.
I could not imagine not having the Weenect on my dog. It gives me peace of mind and lets me know exactly where she is. Best purchase ever for an adventurous terrier. Recommended 100%
Good product givessels me peace of mind as my beagle is a keen hunter often disappea ring for long periods. Only problem occasional loss of signal.
After almost 2 years of using this product I had a good experience with it. If I ever had any issues with the device, the customer service was always available and excellent. You can track the GPS signal almost anywhere. Overall it is a great product.
Top It do not desurve my dog egen she is working.
Excellent equipment I couldn't be without it. I know where my dog is when she goes off on her walks by herself. Worth every penny and more
Very happy with this as it allows us to track our dog in the garden and particularly alerts us when she goes astray. Recommended.
When looking to buy a tracker for my working Cocker I was a bit sceptical about how well they worked. I work in the forest and needed a tracker that works in dense tree cover, which the Weenect does to a good level! Obviously nothing is perfect and it takes a couple minutes for the tracker to catch up in the dense trees but outside of trees and on the streets it's almost perfect, always being very close to the spot she's in! I would definitely recommend to a friend (I already have done) and I did not mind spending slightly more for it as it works how I want it to! The pouch the tracker sits in to go on the collar works well and it's not too big for my girl as she's quite small. You do have to clean it out (especially when they roll in fox poo) but that a minor inconvenience. All in all I would say that this is definitely worth the money and works well when finding your dog!
Does what it says on the tin, great piece of mind when the dog is off the lead. The alert to break the concentration of the dog really works and aids the recall.
Does exactly what it is supposed to do. The review of where your dog has been is a useful feature as well. I'm much more confident about letting my dog run free now.
Generally I like it although it stopped working for 24 hours which was very frustrating and I am afraid that you customer after sales help could and ought to be so much better. I get the feeling that you don't really have the resources available to manage the after sales demand. However, the Tracker, when it is working, is excellent. The battery life is somewhat disappointing. It seems to last for about 12 hours before the low battery message.
I knew nothing about trackers and am not technically gifted but did my research and am very happy with this product. We had a query which was promptly and helpfully resolved online and I'm confident that we could find our dog if necessary.
Brilliant kit, so very accurate. 👍
Product works very well, only used it a few time but definitely tracks my dog and shows up on the app. I think the batter life is pretty good. the only thing is getting it attached, this could be better as the holder is not great and was no use on her thick collar but I managed to put it inside the pocket on her harness and was fine. Thankfully my dog has not been lost so not had to use it for an emergency and hopefully I will never have to either.
Very, very good product. Reliable and effective, I use it on a very little pet. (< 5 kg). At the beginning, I was thinking the product too tall for it, but no. It was a very good choice.
Good stuff, works as advertised. The only thing that slightly bugs me is the minimum geofence size (50m), but that just lies in the nature of what these trackers can provide. Solid hardware, good functionality, and even the support was quick and capable. Recommended.
Very impressed with the accuracy and response of this GPS unit giving me complete peace of mind.
A brilliant product, reliable and easy to use. Our recall is about 9/10 but the distance that can be travelled that one time she doesn't come back would put me off walking her very far. Now we have peace of mind, our walks are longer, my dog is happier because she's off lead and just all far more enjoyable!
Accessories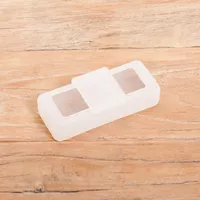 Silicone case x2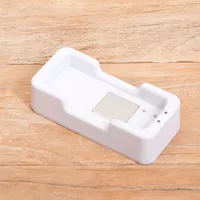 Charging base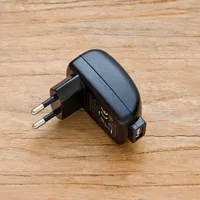 Power connector (C)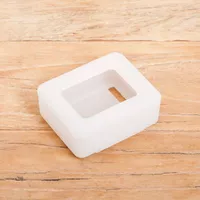 Silicone case x2 - Weenect Pets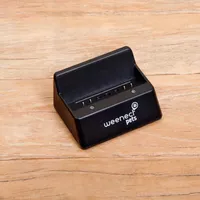 Charging base - Weenect Pets