Follow your dogs while on the beat
With Weenect Dogs 2 you can follow the movements of your dogs in real time during the hunt. The tracking collar is connected to your phone in real time and works without distant restrictions; ideal for dogs that do not like to stay on the lead. The GPS tracker sends its position every 10 seconds.
All the hunters can follow their dogs from their mobile phone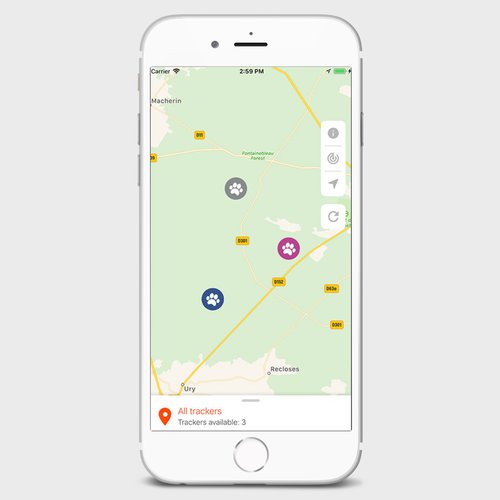 The mobile app is free; all the hunters during the chase can download it to follow the dogs equipped with a GPS collar from their phone. Many of you can help dogs if they are injured by game or are dangerously close to the road.
Find all of your dogs instantly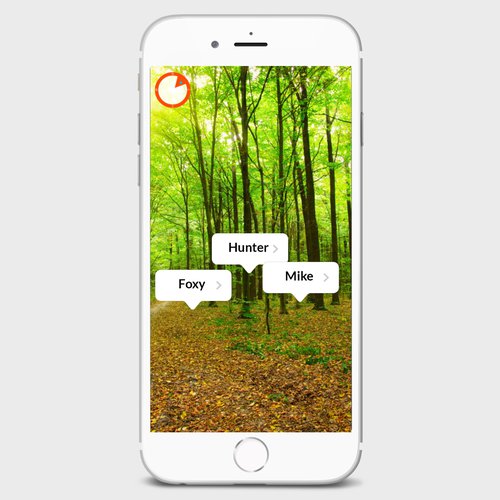 At the end of the hunt, you are guided to your dogs thanks to their tracking collar. There are four types of location possible: Map, Satellite, Compass and Radar (opposite). And as many of you have the app, you avoid looking for your dogs alone while the others return to the cabin.
Review the hunt using the history section
Returning to the hut or from the hunt, you can relive the movements from your different dogs who carried a GPS tracker during the fight. A chronological plot for each one of them allows you to know exactly where they have been and if they have remained well enlivened.
GPS LOCATION

room

Follow your dogs during the hunt with a position update every 10 seconds.

UNLIMITED USERS

person_add

As many hunters as you want can log into your account and track your dogs.

TRACKER NETWORK

network_cell

GPS is multi-network system, if it does not pick one signal it passes on to another. 99% of the territory covered by a 2G coverage.

WATER RESISTANCE

invert_colors

IP67 standard water resistance for immersion up to 1 metre. Hunting in all weather.

NO DISTANCE LIMIT

verified_user

For the service to work no maximum distance is required between your mobile phone and the GPS tracker.

UNLIMITED DOGS

pets

You can add as many dogs as you want to your account. A tracker for each dog is necessary.

YOUR MOBILE PHONE'S NETWORK

phone_android

Your mobile phone needs to be connected to a network to be able to use the app. In a large group, someone always has signal.

BATTERY LIFE

battery_charging_full

Up to 3 days battery life with a battery of 550 mAh, enough for a few hunting days without the need to charge.