The world's smallest GPS for cats
With Weenect Cats 2 you can follow your cat's movements in real time, and without distance limit. Your pet may be miles away from you, but you will always find them. The included SIM card is multi-network, which allows it to operate even in the countryside. Note: the product will not be able to function if there is no cellular service available in your area.
The silicone case provided allows you to fix the GPS for cats on any size of collar or harness. So you can choose the option that best suits your pet. Note that while the small weight of the product is not a problem for a cat (whatever its size), it is however preferable that it is used to wearing the collar or the harness before fitting the tracker to it.
Live tracking
You will never lose your cat and can easily find them with real-time tracking (up to one position every 10 seconds).
Training
Make the tracker ring or vibrate at each meal time so that your cat associates the two events. It will then return on its own when you trigger this feature.
Territory analysis
Find out where your pet spends most time and the boundaries of its territory. The secret life of your cat will soon be revealed to you.
Safeguard your cat in just 3 steps
Technical description
Compatibility
Apple iOS 10.3 or higher
Android 4.1 or higher
Web app on all browsers
Battery
550mA/H ; up to 3 days battery life
Size and weight
58x23x10mm ; 25g
Connectivity
SIM card included in the product
GPRS 900/1800 MHz
See the list of countries covered
Contents of the box
1 Weenect Cats 2 GPS for cats, 1 silicone case, 1 USB cable, 1 charging base and 1 quick start guide.
What our customers say about Weenect Cats 2
Bon produit, dommage que par moments on perds la connexion
Great, accurate, up to date tracking, very easy to use, would recommend :)
It works like a dream. It s easy to start and works great
Solid quality product. We only experience GSM coverage issues in our area. Worth checking upfront.
I haven't yet fully trialled the new tracker but I was already really impressed by cats1 and the accuracy of location. I loved the augmented reality but unfortunately cannot find this feature on the new one. This would be a big step back from the old one but I'm pretty sure the function exists somewhere. Could you make it more obvious for users? Otherwise a top device!
Application très bien
Perfect tracker. Great software. The size is a little bit big for a small cat
Great product which has given us peace of mind re where Dave ( our cat) is . Good and fast replies to any queries from the team
Excellent customer service. Great product.
Its excellent product, and really fun finding out where my cat Oreo has been.
Give a whole new view of your cat's outdoor life, and a very helpful tool knowing where your cat is at every given time. Battery life is an issue, but not as big AS I feared.
Dougie happily accepted wearing this tracker, he can carry on as normal whilst still being comfortable and it has proven to have a decent accuracy level. The battery life is good and it is easy to use.
Not only does the tracker give peace of mind it is fun too seeing where you cat goes. Still trying to train my with the ring for treats.
I had the Weenct Cat for a week now, and it works very well. I had another type before, but this is by far much better. My cat is not disturbed by it, and it seems to give accurate data. The tracking history and geo fence is my favourite feature. From what I can find by my experience and research, this is the best product available in this product segment. Highly recommend!
Excellent tracker.. Very good history on where my cats been... Good GPS even though I live in a built up area.. I ordered one to test it out..now I'm pleased with it I've ordered another for my other cat.. Thanks weenect..
Wery nice product. Good to allways know where the cat is.
This tracker gives me comfort that I know where my cat is when he's out of sight. So far, I have not needed to use it to find him so that test is yet to come. He does not mind wearing it.
Very good tool to know where your pet is at any time... Happened to me, just couple of times, to loose the GPS signal: but I guess it depends by the fact that the area where I live is not well cover!
Plus qu'un simple GPS
Très très bon
Simple et efficace....excellent produit !!!
C est super😺
Favorable
100 % ok nickel
The tracker is very useful for cats that tend to roam, or if you live in an apartment and want to know if your cat is close to home so you can pick it up and feed it. It's accurate, providing a location within 5 or 10 meters, enough to call your cat. With a battery life of a few days when updating every six hour, you don't have to worry about it running out of power if you don't charge it for a day or two. This is the quality tracker I was looking for, and including the insurance I don't have to worry if my cat loses the tracker (which rarely happens, and you can track it down anyways with the beep function) I can contact Weenect and they send me a new one. Good customer service. All in all, 10 out of 10.
Works pretty well, the idea was to know our cats whereabouts so we can keep an eye on where they are going. The only slight negative point is the battery that doesn't really last more than 48 hours if you are lucky and having to remove the gps from the cat to charge it. Otherwise I am globally satisfied as I have now 5 trackers 😜
Easy instructions en good friendly to the point service communication after.
A verry good tracker! We used it for some time now and are pleased with it. Works well!!
Excellent, by far the best tracker, you clearly hear the bell ring when your cat is 'hiding' being able to call is a bonus, 100% the best tracker available (I bought another brand and nowhere near as good)
Awesome little gadget to keep us informed of where our cat is and what his been up to , giving me total peace of mind. At first I Would if liked it if wasn't so bulky , but after seeing our cat did not mind it at all . One of the best parts is I can talk to him to ask him to come home . Very fast to charge , so while the cat has a nap it's changed ready for the next days fun .
Cat currently stuck up a tree, luckily she was found with Weenect. My husband and sons on way to her now with big ladder. Thanks Weenect!
Fantastic tracker. I have it set to update every minute and it will still last 24hrs (and I have a very active cat). Accuracy can be a problem where I live sometimes (I'm situated in a deep Valley in Wales) and you get areas where the GPS becomes confused but overall it's an excellent product. The insurance is fantastic (I've had to replace both trackers in one year) and the fact that it has cable free charging means its also hard wearing and waterproof. I love that you can press a button on the app and get the tracker to make a noise. This is really useful when my cat loses it. (Which happens frequently!) All in all, an excellent product. Highly recommended.
Easy to use, accurate and as good as any currently, and a godsend when you have wandering cats who disappear for days. A smaller size and longer battery life would make it perfect, although I do get best part of 2 days. A good product.
Used Weenect tracker for several years now and it's very good. It's pretty accurate as it has been lost on more than one occasion and i have been able to find it by ringing it up. Although it was chewed up by the cows on one occasion but still working, on another it was lost down a drain. I would recommend this as it does give you some peace of mind. I have tried a couple of others but found them not so accurate. I find the battery lasts for about 12 hours which isn't a problem as the cats are in and the batteries can be recharged. Hope this helps somebody.
After trying another tracker I was not happy with, Weenect was exactly what I needed: to keep an eye on my wandering cat. Easy to use, light enough for the cat to wear, great support from Weenect team.
I bought this because my young cat sometimes wouldn't come to call at night and I couldn't handle not knowing where he was. This device is brilliant! I did my research before deciding the GPS was the best for me (how many times do cats climb into delivery vans etc!) The first few weeks I was so enamoured with it I began to stalk my cat! I LOVE that you can ring up your cat too! Ring ring...."Spud, get yourself back here, it's time for bed"..then I hear rushing noises as Spud scampers home through long grass! If I could give a little feedback for the company - I would ask them to modernise the design so it's curved slightly, instead of a clunky block, but having said that, the cats really don't seem to mind it. I can highly recommend.
It's not too big and not very heavy, and is well tolerated by most cats, has a good battery life, is pretty accurate to within a metre or two when the cat is outdoors. As a vet, I recommend these to clients who worry.
I use this for my dogs, as they are small and so is the cat tracker! It's really brilliant, and gives me considerable peace of mind knowing that if my dogs went AWOL, I would be able to find them.
Great value best onmarket find cats that have got themselves into bother loads you straight to them example in pictures
First one l have brought and had now for about 2 years and wow great device. Always know where my cat is. We now have 2. Battery last for about a good day. Would definitely reckonmend to any cat or dog lover that loves there babys.
Use it every day. Have used the ring function to call him when he is too far away to hear us. Very reassuring
Great product and great service every time I have questions!
Very good and helpfull.
Great for tracking my 3 cats. I have had issues with one but have been offered a replacement. Location accuracy in not spot on but is thereabouts. There is a discount on purchases if you need more than one but not on subscriptions. Overall I am happy with the product and service. I have recommended this to several friends.
This device is so fantastic I have it on my cat and I and they keep me in check every time when he's walking around and let me know when the battery is getting low this product is very good to buy a recommend anybody else who would buy it
We are in Cyprus and we have a cat that wanders and gets into all sorts of trouble including snake bites. Since we have had Weenect we can track him anywhere. It gives us total peace of mind. Wonderful products
The app is nice and user friendly. When they are responsive the trackers are great but find it can often take quite a while
It is great to know where your cat is. The feature where you can follow the arrows to locate them.
I have tried a few GPS trackers in the past but have settled on this product as it is by far the most reliable. I have had 2 trackers for over 2 year and the technology is excellent and has some great features. The ability to have the Tacker call you from the the app is superb . If you are in doubt about your cats safety then you can contact the tracker by phone and listen to tracker to see if there are any unusual sounds . The SOS function where if the button on the tracker is pressed it makes a call to your phone and you can talk to someone who has found your cat. However this would be far better if this function was obvious to the finder as at the moment I doubt anyone with the cat would know they could do this. The fact that the tracker works with so many cell providers is great and you always get a good signal compared to other trackers that only support 1 or 2 cell providers. This brings us to battery life . Battery life depends on how good the signal is and therefore this gives the Tracker a very good working time. As you can switch the check-in frequency of the tracker this gives great flexibility. I set it to 1hr in general but it set it to 30min or less overnight when the cats are out and about . This gives the trackers about 3 days life before a quick recharge is required when the cats are sleeping. You can also request a position at any time with the click of the App. The tracking history is also very useful and I have used this in the past to keep an eye on their activity and on 2 occasions this has given an early warning of low activity which led to identifying that the cat was sick. I wold would have given it 5 star but for the App playing up and freezing from time to time and the very rare short outage for the server. Having said all that there is not a better cat tracker out there. Kevin Nicholson
Even in the most rural area I manage to get my tracker working. It may not be perfect but all the trackers I had before were far worse and support was terrible. With Weenect someone answers your questions even if it is after 48 hours !! And no matter how bad the coverage, the tracker manages to communicate sometime so never a chance of a lost cat or a collar.
It is à really good system to locate my cat. Some times Hé hide himself in the gardien and doesn t want to come back home for the night. You could ring him and find him easily.
This is a fantastic product, I'd recommend it to anyone who wants invaluable peace of mind regarding the safety and whereabouts of their pet. I have one for each of my three cats and a spare just in case! The Weenect team are brilliant too.
Great product. Fairly accurate GPS location and excellent customer service. I feel confident with letting my cat outdoors with this product.
Mr Bobbins was brought back to Wales from Portugal by car and ferry. He likes to wander. Before Weenect there were too many dodgy days without him, wondering if we'd ever see him again; searching the streets and woods in the rain with a small plate and a fork. Forlornly calling his name. Now we know where is 24/7 and send screenshots to friends of his Weenect charted travels. Weenect also happen to have the most friendly, efficient, courteous and professional people to contact for support - 10/10 from Bobbins 🐾
Easy to use. Location accurate. Service fast and hastle free. Unit light and easy to take on and off
Great device to know where your pet is, makes my life for much less stressful. Once my cat was locked in the neighbours house and another time in someone's garage 🤯 thanks to the tracker, we found her. Wish it was slightly smaller/lighter but my cat doesn't seem to bother really.
Works well, can track from anywhere in the Workd with Wi-Fi, being able to ring it when the cat pulls its collar off is ideal
Amazing! I would be lost - and so would Poppy without it! My cats don't object to wearing it and it gives me peace of mind as my 2 aren't the bravest of cats. When Elsie managed to lose the tracker (not herself thankfully) I was sent a replacement within a few day - fab service. Thank you.
Very accurate and reliable. Gives peace of mind to know where our cat is at anytime.
Since we bought a Weenect tracker for Sapphie we have peace of mind. She's a regular visitor to a local farm and enjoys exploring the local terrain! When she loses her collar we've received replacements quickly and without question. The tracker is a great product provided by a very pleasant and efficient company. We wouldn't be without it.
Gives me peace of mind, I know where my cat is at any given time. Also works when I am away from home. Highly recommended.
Great tracker .. reliable and very easy to set and use.
Gives me peace of mind to know where my pet is anytime. Not always completely accurate so that's why not 5*
Good product. Very interesting to know your cats territory. Then in case they don't come home you know where to start looking.
Excellent tool, I can see the location of my cat in real time. I feel really relaxed having in mind the possibility of location anytime. If handled properly, the battery is lasting 4-5 days. Easy to connect, easy to handle, awesome features in app.
Allows me to track my cat, although sometimes its not as accurate as I would expect. However, these occasions are invariably due to bad weather when the signal is poor. I lost my cat for 5 days a few years ago, when he got entangled in some rope - he was only in bushes at the bottom of the garden. Had I had the tracker then, I would have found him the day he went missing. Tracker is pricey but worth it and on the two occasions he has lost it, the company have given me discount on a replacement.
For someone who has a cat who was lost for three weeks last year. This is an absolute God send. I always know where he is and it gives me peace of mind. Easy to use and set up. Highly recommend it.
After Elliot went missing for eight days 16 months ago (and was found nowhere near the places I spent hours looking for him) I decided to get a tracker and after researching chose the Weenect Cats 2. The tracker gives me peace of mind and when Elliot lost his tracker it was fairly easy to locate using the alarm ring. I must say that the customer service team is wonderful and every little query I have posed has been dealt with promptly and charmingly.
My cat has been wearing the tracker since November and I can honestly say it's the best money I've spent on my cat. I know where he is every second of the day which gives me peace of mind, especially when he first started to go out. The tracker is easy to locate if the collar accidentally comes off, especially using the ring function and whilst the tracker is quite large my cat isn't bothered by it at all. The fact you can talk to your cat through it is great, even though my cat chooses to ignore me when I ask him to come home! I would highly recommend this collar to any cat owner, especially if you are worried about your cat going astray. The only negative (which is a small one) is that I am not always alerted when my cat exits the boundary I set up. Not a massive deal as I am constantly looking where he is on the map anyway!
We have tried a couple of cat trackers and have found this to be the best. It is pretty straightforward to use, seems pretty accurate, and being able to get it to ring is useful for finding it easily when Romeo loses it in dense undergrowth.
Excellent product, light enough for a cat, very reassuring to find out how far she roams and where she is now.
So usefull. We allways know where the cat is - and his movements - even when he is far away. We even see when its time to open the door to let the cat in. We have a medium sized cat which seems to love to carry the GPS. We charge it aprox. each 24-36 hours. We impress friends when show them the GPS and espesially the tracker on the mobilephone. Merete and Arne Brynildsen
Customer services excellent very fast one thing Is the sometimes? The emails come in French. And I can't speak French but apart from that. It's five star. La all the way
I have an older weenect but it still works really well I always know where my cat is. The app is great and really intuitive. I would recommend this device.
Really useful for keeping an eye on where my cat is, has saved an awful lot of time searching at night. The history function is interesting to see where she has been. Only criticism is sometimes there are inaccuracies in the GPS, but these rarely last long.
Excellent product, helps with peace of mind being about to know where our 2 cats are at any time ( we have a unit for each cat) The map image is out of position by approx 10m in both an easterly and southernly direction, which took a little getting used to. The only improvement I would suggest would be an option to define a free form boundary, as opposed to the circular one currently available. Overall, very pleased with the functionality of the system, both on mobile and PC formats.
Fantastic product and puts my mind at ease with my little cats! Very reliable and easy to use.
Works really good and easy! So nice that you can see now also the amount of km the cat made and average speed and max speed!
Accessories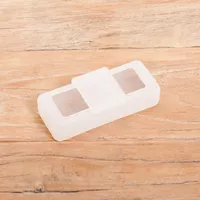 Silicone case x2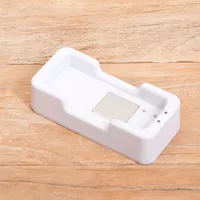 Charging base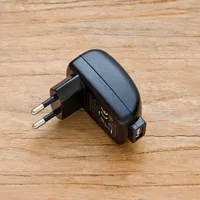 Power connector (C)